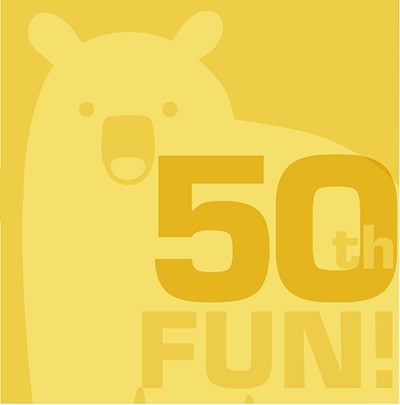 Last Year Was Sleeping Bear Dune's 50th Birthday and We Are Still Celebrating!
Join us for fun events, parties, hiking and biking challenges, and scavenger hunts. You can participate in the party from wherever you are.

Be a Special 50th Junior Ranger
Download the 50th Birthday Junior Ranger pages and complete the required number of activities. Those of you ten-years old or older are challenged to do research to answer the "Children of the Anishinaabek" portion.
When you're finished, email us at slbe_50@nps.gov and let us know
your name(s) for a certificate
what you've done
your mailing address
We'll send you a special Sleeping Bear Dunes 50th Junior Ranger badge in the postal mail. It's wooden and really special! We will also send you a certificate. Please keep in mind that it could take over a month to receive your mail.
When you get your badge, head over to our video on Facebook to take the pledge.
Share what you've done on social media using #SleepingBear50 and #ShareSLBE

x
Visit our virtual art gallery featuring submissions to our 2020 Artist-in-Residence program.