2013 Freeman Tilden Award Recipients
The Freeman Tilden Award recognizes creative and exemplary work that enhances the visitor experience. It is the highest award given in the National Park Service for excellence in interpretation. A national recipient is chosen from the seven regional recipients.
Congratulations to the 2013
Freeman Tilden Award
recipients!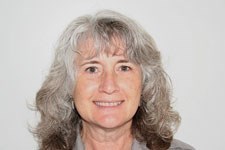 Southeast Region
Jane Farmer, Park Ranger
Natchez Trace Parkway, Alabama, Mississippi, & Tennessee
Congratulations to Jane Farmer for receiving the 2013 National Freeman Tilden Award! Jane's program, Connecting American Indian students to their ancestral homelands along Natchez Trace, has connected a new generation of American Indian youth to their own stories within a national park - Natchez Trace Parkway. Jane hosted student groups from the Chickasaw Nation of Oklahoma, the Choctaw Nation of Oklahoma and the Mississippi Band of Choctaw Indians and drafted new 5 year Cooperative Agreements to allow tribal students to travel to the Natchez Trace Parkway. In the end, the students traveled hundreds of miles to spend one week researching genealogy, exploring their ancestral homeland, and working on educational projects. Through social media, a student documentary, and other projects, new voices and storieshave become threads woven into the complex historical tapestry of the park.Ms. Farmer's program showcased how educational curriculum turns an experience into more than a field trip; instead it is the catalyst for connections that last far beyond the initial visit. Students have experiencedhe park through the eyes of their Chickasaw ancestors. They have taken hold of this experience and made it their own, and the effects willbe felt far and wide.

Alaska Region
Roy Wood, Chief of Interpretation
Katmai National Park and Preserve, Alaska

Wood partnered with the Annenberg Foundation's Explore.org to bring the bears of Brooks Camp to the world through online bearcams. The Katmai BearCam project used technology to connect people to parks, providing a safe, up-close experience for millions of webcam viewers to learn about bears and salmon and to witness the raw beauty of wild Alaska.He worked with partners at Annenberg Foundation's Explore Annenberg, LLC program to overcome the challenge of the remoteness of Katmai. Wood complemented the webcams with social media and live-streamed interpretive programs that garnered more than 5 million web hits, 1 million unique viewers, 62,000 social media comments, and 5,000 simultaneous viewers during the period eligible for the Tilden nomination. The bear cams continue to generate interest today.

Midwest Region
Aaron Kaye, Supervisory Park Ranger
Badlands National Park, North Dakota
Kaye fostered visitor connections to the breathtaking night sky resources of Badlands National Park with Badlands AstroFest. Launching from the NPS Director's Call to Action 'Starry, Starry Night' initiative, Aaron's development and coordination of AstroFest increased park visitation by 3,600 visitors and engaged local underserved youth, especially those from the Pine Ridge Indian Reservation. Audiences connected with the night sky through educational panels, curriculum-based programming, family activities, solar observations, presentations and guest speakers, including a NASA Astronaut, and more.

National Capital Region
Tracy Evans, Park Ranger
Monocacy National Battlefield, Maryland
Evans created a tangible link to the past by returning Confederate General Robert E. Lee's 'Special Orders 191' to the site where they were originally written 150 years prior. Tracy secured the loan of precious museum objects from the Library of Congress and designed special events and interpretive exhibits around them. Lee's Special Orders, which detailed his brazen plans to push into Union territory and divide the Union army, were intercepted by Union troops which allowed them to anticipate Lee's movements. The museum exhibit and special events connected to the exhibits spanned three months from August 1-October 31, 2012 and contributed to a 52% increase in visitation.

Northeast Region
Frank Barrows, Chief of Interpretation and Education
New Bedford Whaling National Historical Park, Massachusetts

Barrows developed the Youth Ambassador Program (YAP), where at-risk youth created national park-themed music and videos, many of which are now shared through interpretive programs, interpretive media, curriculum-based education, live performances, and social media. Barrows collaborated with youth from the non-profit Third Eye Youth Empowerment to create songs that connect park themes to issues in the youth's own lives.The group visited parks in five states and Washington, DC which inspired them to communicate core values such as moving outside, knowing your history, living sustainably, experiencing America and inspiring others. The songs and performances from the program were also showcased on a touch-screen Kid's Kiosk in the park's visitor center.

Pacific West Region
Greg Shine, Chief Ranger and Historian
Fort Vancouver National Historic Site, Oregon and Washington

Shine developed the digital iBook "Revealing Our Past: A History of Nineteenth Century Vancouver Barracks through 25 Objects." It is one of the first National Park Service publications to be created expressly for digital, interactive publication, using multi-touch features such as imbedded video, interactive images, swipe-friendly photos, pop overs, imbedded hyperlinks and more. The iBook is also fully accessible using voiceover technology.

Shine and the 2013 NPS/Portland State University Public History Field School highlighted historical artifacts and archeology in the digital media to facilitate an understanding of life at this 19th century military post.
Last updated: November 17, 2017