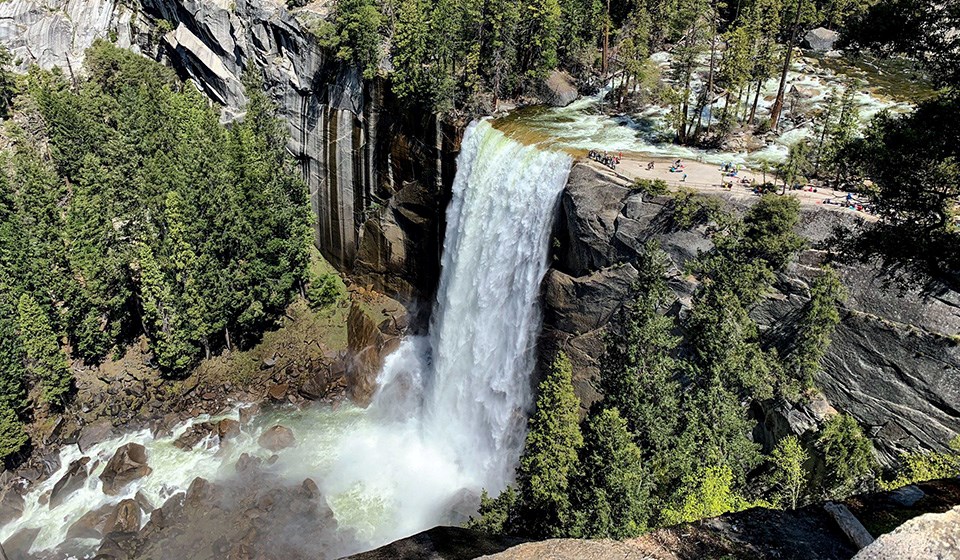 What's the best way to enjoy Yosemite National Park? Know before you go! Check out our top ten tips for making your visit to Yosemite more enjoyable.
Top Ten Tips
Plan ahead and make a reservation
- A reservation is required to drive into Yosemite National Park during peak hours (6 am – 4 pm) from May 20 through September 30, 2022.

- Campgrounds require reservations in advance, and campsites won't be available on a first-come, first-served basis in 2022.

Download and install our free park app before you get here
Be sure to follow prompts for downloading offline content. Cell service in the park is limited, and you'll want to have content available on your phone so it's accessible anywhere in the park.

Pack your patience and be flexible
Millions of people visit Yosemite from April through October. Yosemite Valley is the main destination for most visitors but there are many places to go in the park.

Early birds avoid traffic!
From spring through fall, arrive in the park before or after peak hours (before 9 am and after 5 pm) to avoid delays and traffic congestion. It's a good idea to see what road construction may be happening in the park during your visit.
Keep wildlife wild
Do not approach or feed animals (or let them approach you). Getting close to park animals can have negative results for both you and them. Squirrels and deer injure far more people in Yosemite than bears and mountain lions. Being close to wildlife also exposes you to diseases. So, respect wildlife from a distance. Always practice proper food storage and follow speed limits.
Enjoy rivers and waterfalls safely
Make smart decisions around Yosemite's waterfalls, rivers, and lakes. If you're thinking of cooling off or crossing a river or creek, choose a place with calm water. Look downstream to see where you'll go if you get swept away by hidden currents: if it's into rapids or over a waterfall, choose a safer place. Stay back from swiftly flowing water: a slip on wet (or even dry) rock is all it takes to get swept away.
Be prepared for your adventure
Going for a hike or climb? Great! Plan ahead and be sure you're prepared. Bring appropriate footwear and clothing for various conditions, plenty of water and food, a headlamp or flashlight (with extra batteries), and a good map and compass. Be sure someone knows where you're going and when you plan to return so they can let us know where to look for you if you fail to return.

Plan ahead before packing your pet
Pets are allowed in Yosemite on leashes and in most campgrounds, but they are not allowed on most trails. Sometimes these furry family members are best left at home. Find out what you can (and can't) do with your pet.

Prepare to disconnect
Cellular service is limited. Don't be surprised if you can't receive calls or texts in the park.
Drive responsibly
Observe posted speed limits and use pullouts to take pictures and let other cars pass.