Article
Careers in the National Parks: Socrates Trinidad
My name is Tahmoor Chadury, and I am an intern with the Latino Heritage Internship Program (LHIP) at Salem Maritime (SAMA) and Saugus Iron Works (SAIR) National Historic Sites. Through a series of articles, I'd like to highlight National Park Service employees in Salem and Saugus and ask them questions about their work. In honor of Latino Conservation Week, for this edition I chose to interview Socrates Trinidad, Visitor Services Assistant at SAMA and SAIR.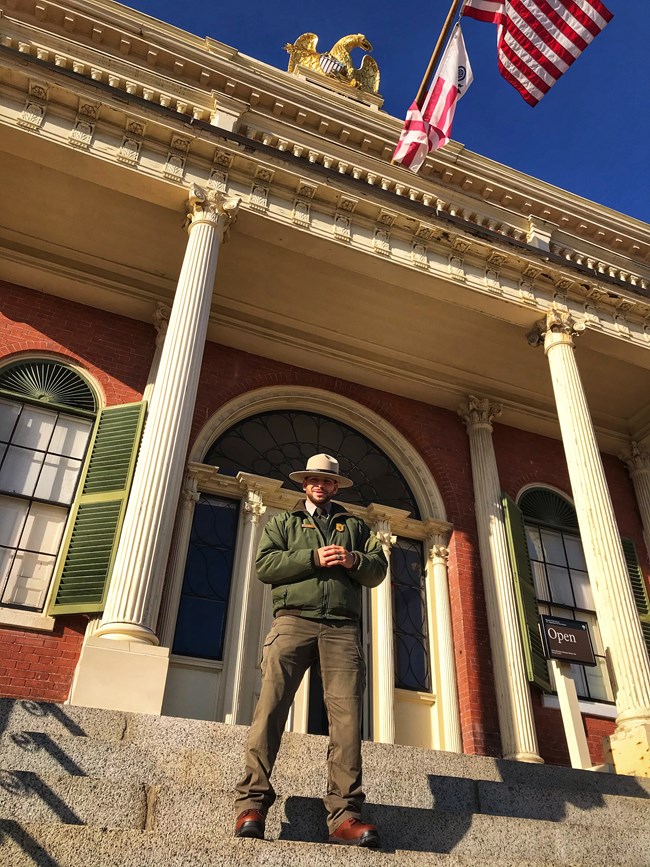 What is your current job title and what are your duties?
I'm a Visitor Services Assistant! I assist in managing administrative processes that provide visitors with personal opportunities for special events in the park. I work in the visitor center and help park patrons when they need directions or have questions. I also assist those that need permits and help collect statistics day-to-day and for special events.
Where did you grow up and what has been your path to your current position?
I am originally from Lynn, Massachusetts but I grew up in Salem. I joined the United States Marine Corps at 18 and left when I was 23. After leaving the military, I went to college and got both my bachelor's in criminal justice and my master's in organizational psychology from Salem State University. When this position came up, I took it.
What do you like most about your job?
I like how in touch we are with the National Park Service's (NPS) mission statement. Salem Maritime does a great job staying in touch with nature, while at the same time preserving and protecting our area's cultural and natural resources. Working with people who are passionate about what they do also makes the work environment very positive.
What advice would you give to someone who's looking for a career with the National Park Service (NPS)?
Go to college first. If you're not sure about what aspect of NPS you're interested in, volunteer. Once you start getting some hours under your belt, it'll probably be a bit easier to narrow down what position you see yourself being happy in. NPS needs passionate people, people who care about their jobs and the sites they work at.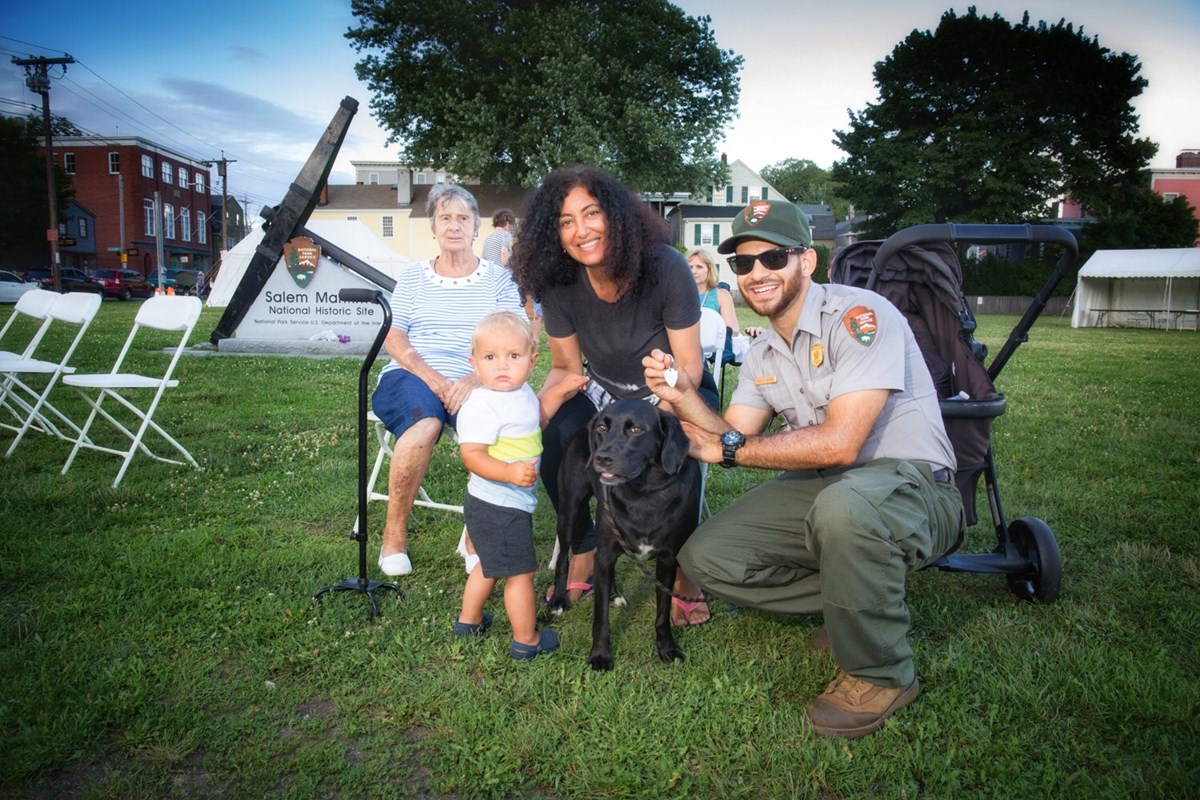 Where do you see yourself and the National Park Service in ten years?
I see myself as a Superintendent! I even got an NPS tattoo! But for real, I hope to foster some new connections and work my way up the ladder. I have gotten offers from other sites but I would love to stay in Salem. This is my home and I do not see myself moving away from here anytime soon.
In the spirit of National Caribbean American Heritage Month (last month), how do you think the National Park Service can do better when it comes to the Latinx community?
Having more Spanish speaking interpreters would be a good start. I would also like multilingual employees to be given opportunities to cross over into interpretation and other divisions when it would be helpful. There have been a lot of times when I have assisted Spanish-speaking park visitors and I could tell they appreciated the gesture.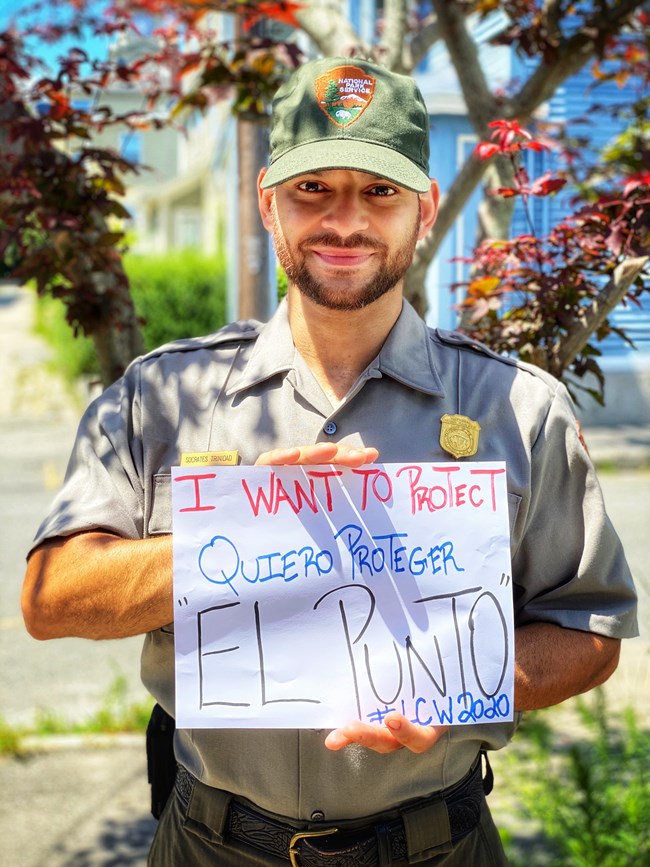 Latino Conservation Week (LCW) highlights the Latinx community's passion for conservation. In honor of LCW, what do you want to protect?
The Point*! It is filled with a ton of people from diverse backgrounds. I always tell people that if you want to experience Salem, just go to the Point. I know that the red line (Heritage Trail) that runs through downtown Salem is meant to take you to all the historic sites, but it definitely should go through the Point as well! Myself and other National Park Service staff have worked at events like the El Punto Festival, and they are always a good time. The Point also has a lot of historical buildings that are vulnerable and need to be protected.
*
The Point Neighborhood in Salem was designated as a Historic District on the National Register of Historic Places in 2014. The neighborhood is also known as El Punto.
This article was written by Tahmoor Chadury, who joins Salem Maritime and Saugus Iron Works National Historic Sites from the Latino Heritage Internship Program (LHIP) and Environment for the Americas for the summer of 2020. He is a rising senior at the Ohio State University pursuing a double major in biology and history. Chadury is originally from Brooklyn, New York.