Article
Top 10 Tips for Visiting Grand Canyon - Plan Like a Park Ranger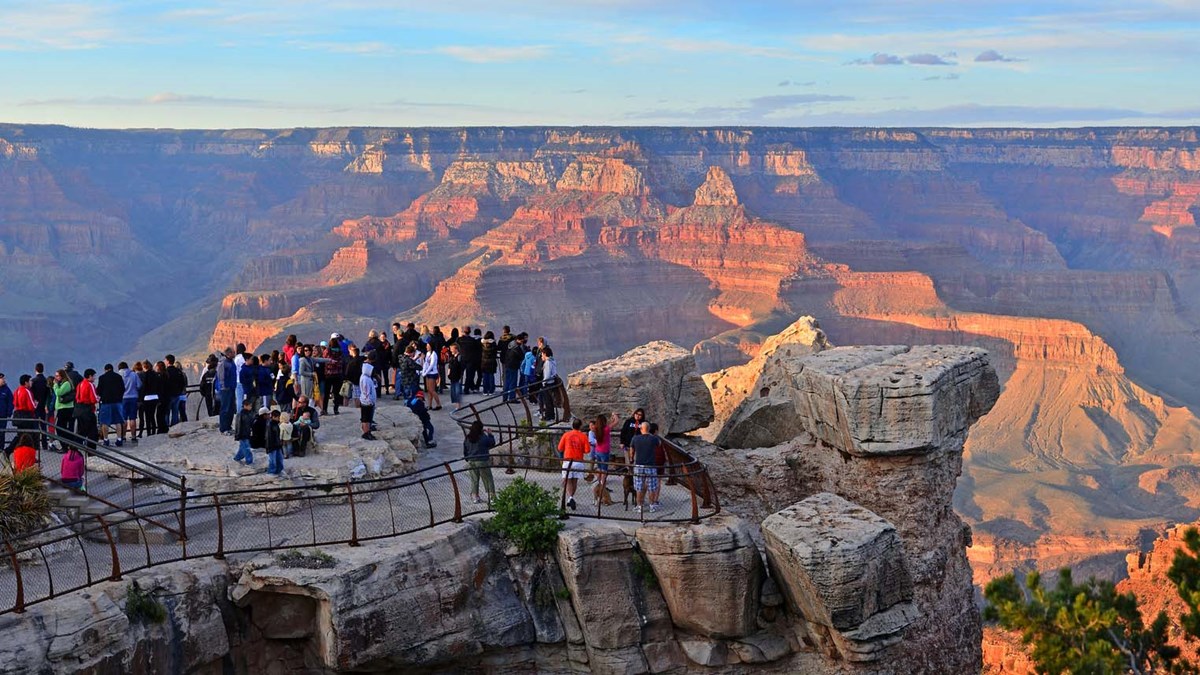 Have you ever thought: How would a park ranger visit this place? They must have awesome insider knowledge. Well, now's your opportunity to "Plan like a Park Ranger".

With a busy summer season upon us, we want everyone to have a positive park experience. Advanced trip planning can ensure that your only surprises are pleasant ones. In that spirit, here is our Top 10 List for how to get the most out of your visit.
When you arrive, park rangers have set up information tables:
South Rim - Village: outside Grand Canyon Visitor Center: 8 am to 5 pm daily.
South Rim - Desert View: outside on the north end of the paking lot at the Orientation Plaza: 9 am to 5 pm daily.
North Rim: outside, between the Visitor Center building and Roaring Springs Canyon Overlook: 10 am to 3 pm daily.