Article
Marsha P. Johnson & Sylvia Rivera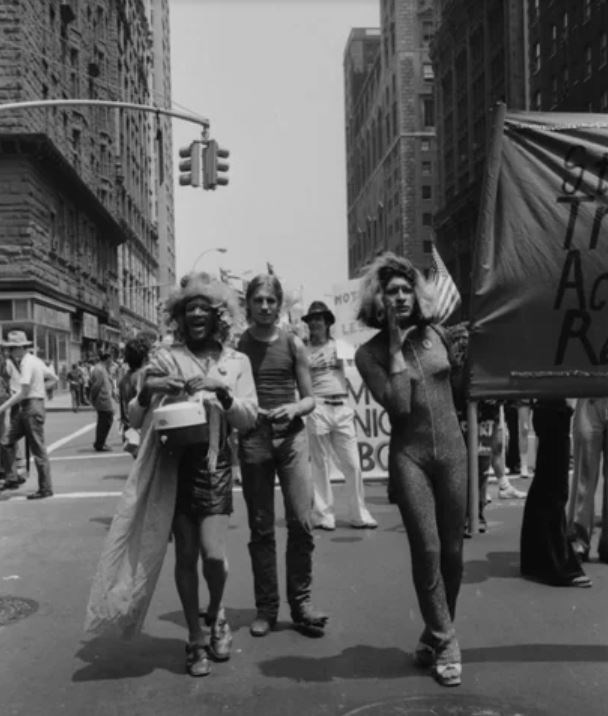 Marsha P. Johnson
and
Sylvia Rivera
were self proclaimed drag performers and vibrant, indelible figures in Greenwich Village street life. The women were prominent figures in the Stonewall Uprisings, but their efforts were even more enduring, with the uprisings being just part of their unending commitment to social justice. They emerged from the events that took place at Stonewall in 1969 as leaders in the Gay Liberation Movement. Together they helped found the group STAR (Street Transvestite Action Revolutionaries), which offered housing to homeless and transgender youth, a particularly vulnerable population. Johnson and Rivera recognized that many transgender people turned to sex work after being rejected by their families, and they faced additional hardships and dangers through being unsheltered. Johnson and Rivera opened the first LGBTQ+ (Lesbian Gay Transgender Bisexual Queer) youth shelter in North America, and these trailblazers became the first Trans women of color to lead an organization in the United States.
[1]
"History isn't something you look back at and say it was inevitable, it happens because people make decisions that are sometimes very impulsive and of the moment, but those moments are cumulative realities."- Marsha P. Johnson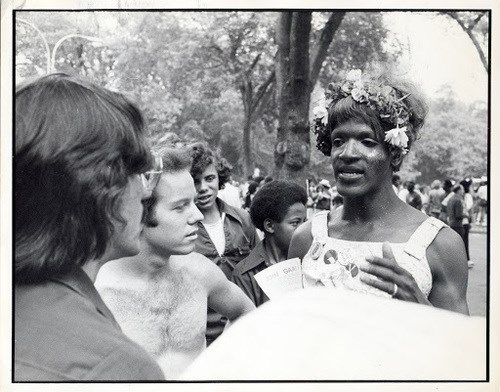 In June of 2019, just as New York City was entering their month of Pride celebrations, the City announced its plans to build two monuments honoring the late Marsha P. Johnson and Sylvia Rivera for their lifelong commitment to ending oppression for marginalized communities. The monuments are dedicated to their legacy and to share their stories for generations to come.[2] The permanent installation will be built in Greenwich Village, in a location to be determined after conversations with the community. The City intends to have the monuments installed by 2021, as part of a plan to address gender gaps in public art. Currently, LGTBQ+ monuments are not among the City's public statues.[3] These will be the first permanent monuments dedicated to Transgender women in the state of New York. According to NYC Mayor, Bill de Blasio, "putting up statues doesn't change everything, but it starts to change hearts and minds…we want to honor them because they lived their truth and they made history."[4] In addition to the monuments, Marsha P. Johnson State Park (previously East River State Park) in Brooklyn, NY has become the first state park in the state of New York to be dedicated to an LGBTQ person and a Trans woman of color.[5] The park's updates will include a litany of updated facilities such as a public restroom and an educational hub. To honor Johnson's life, public art will be included and interpretive park signage throughout the park will share her story. With public installations already being implemented, the plan is to complete renovations by 2021.
"I was a radical, a revolutionist. I am still a revolutionist…I am glad I was in the Stonewall riot. I remember when someone threw a Molotov cocktail, I thought, "My god, the revolution is here. The revolution is finally here!"- Sylvia Rivera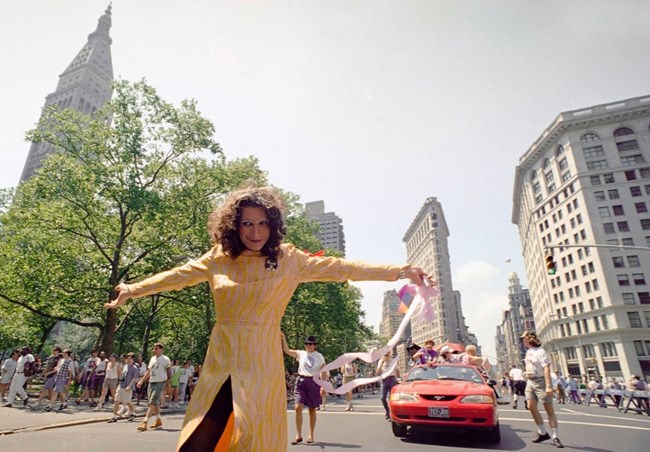 Both women continued to be persistent voices for the rights of people of color and low-income queer and Trans communities for the remainder of their lives; Marsha's life was cut short in 1992, though the details of her death remain a mystery. A decade later, Sylvia lost her battle to cancer. The new monuments and dedicated state park mark powerful steps toward recognizing and amplifying the voices of people who have changed history in their fight for equality, but much remains to be done. Their tireless efforts continue to resonate as issues surrounding the health, safety, and autonomy of Black, Brown, and Indigenous Trans women are still challenged. Together, Marsha P. Johnson and Sylvia Rivera continue to inspire the fight for justice that has not been won.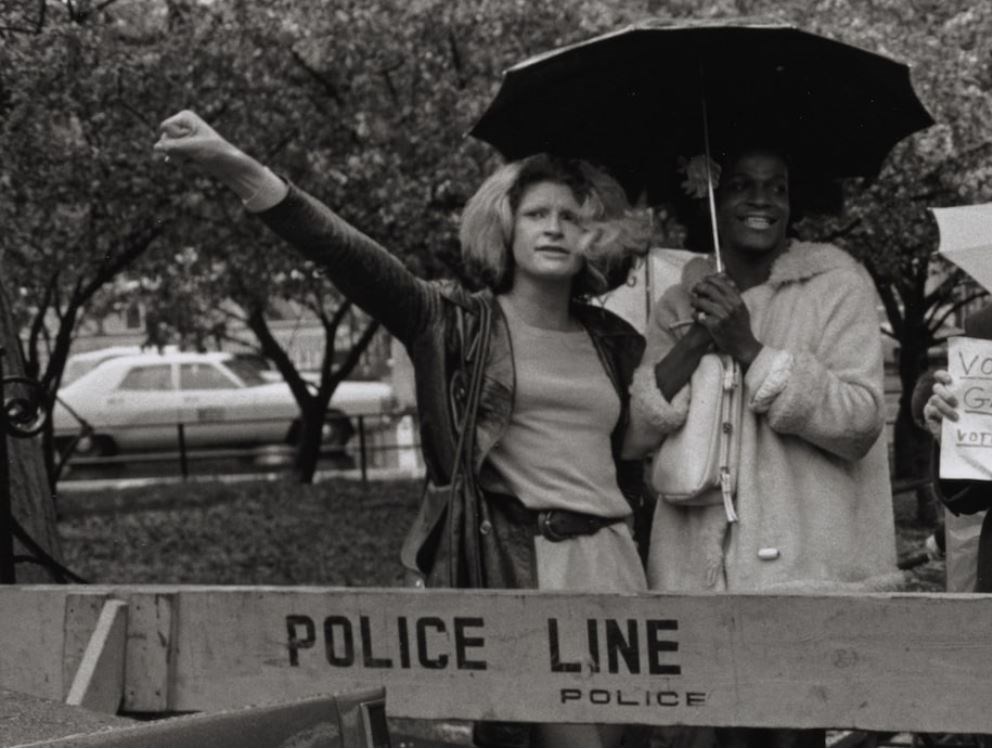 "You never completely have your rights, one person, until you all have your rights."- Marsha P. Johnson
By Alexandra Burgos for NPS Cultural Landscapes Program
Additional Resources
About Marsha P. Johnson - The Marsha P. Johnson Institute
"From the Vault: Sylvia Rivera & Marsha P. Johnson, 1970," Making Gay History Podcast - "Podcast unearths earliest known recordings of trans icons Marsha P. Johnson and Sylvia Rivera," As It Happens, CBC Radio (January 6, 2020)
"Marsha P. Johnson's Activism Matters Now More Than Ever" - Susan Devaney for Vogue (June 5, 2020)
Marsha P. Johnson - In "Overlooked," Sewell Chan for The New York Times
Site Renderings for Marsha P. Johnson State Park - New York State Parks Flickr
LGBTQ America: A Theme Study of Lesbian, Gay, Bisexual, Transgender, and Queer History - NPS LGBTQ Theme Study article series
"These transgender icons will be the first to get statues in the US" - Lauren M. Johnson for CNN (May 31, 2019)
"'The Death And Life Of Marsha P. Johnson' Shows Fight For Social Justice Isn't Finished" - Audrey Nowakowski for WUWM (June 25, 2020)
"The Unsung Heroines of Stonewall" - Cal Goodin for NPCA Park Advocate blog (October 2020)
"Two Transgender Activists Are Getting a Monument in New York" - Julia Jacobs for The New York Times (May 29, 2019)
Last updated: November 10, 2020