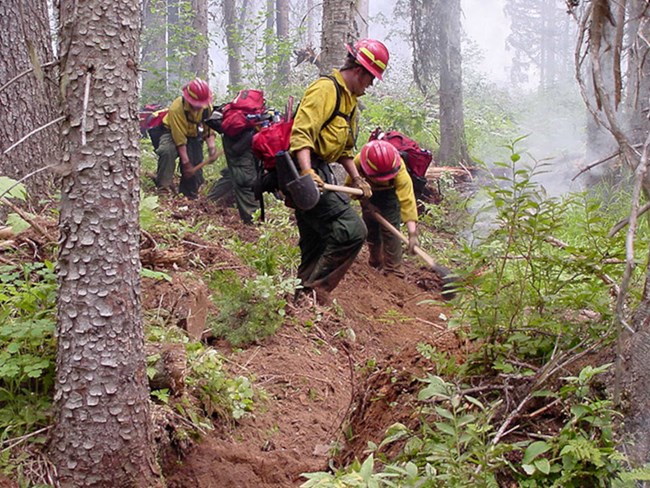 Comprehensive Planning
Isle Royale maintains a Fire Management Plan (FMP) that includes procedures for various types of fire including nature caused fires, prescribed fires, and human caused fires.
Nature caused fires, such as lightning ignited, that are within the Wildland Burn Area are permitted to burn with firefighter oversight. If a fire threatens to breech the boundary of the permitted burn area or may impact a structure, firefighters set up fire-breaks and attempt to make the structure defendable.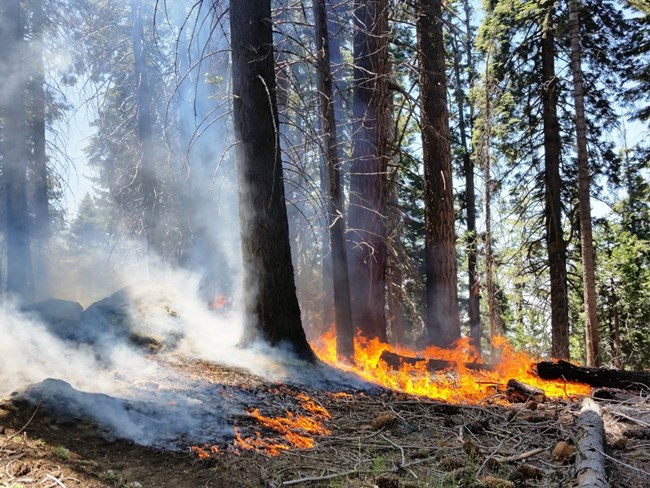 Prescribed fires, are used for a variety of reasons including maintaining habitat for certain species of plants and animals, clearing downed wood, and removing invasive species. Each prescribed burn has a set burn location and method for achieving a low intensity fire that can be managed by firefighters.
Human caused fires can be caused by a variety of things, such as an improperly extinguished campfire or a cigarette butt landing in a pile of dry leaves. These fires are a high threat to human safety and life, and are put out quickly to reduce that threat. Properly extinguishing a campfire in the designated campfire rings, and packing out all trash, even cigarette butts, can help reduce the chance of a runaway human caused fire.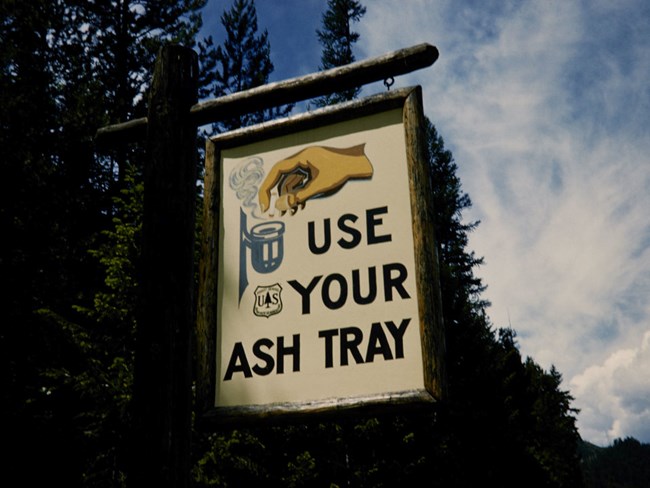 A copy of the current Fire Management Plan for Isle Royale can be obtained by contacting the Houghton Visitor Center. A Wildland Fire Strategic Plan that guides the entirety of the National Park Service is published every four years by the NPS Wildland Fire Program.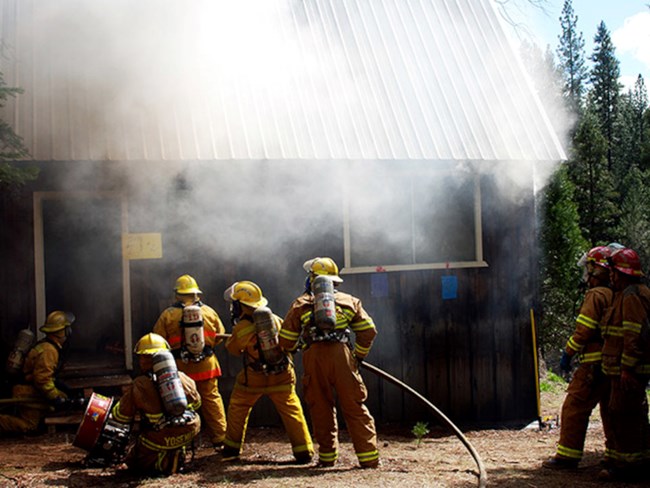 Structural Fire
A team of National Park Service staff at Isle Royale are trained to manage and extinguish structural fires. These team members have the ability to respond to any structural fire that may occur on the island much faster than waiting for support from the mainland. On occasion, park service staff will use fire on a structure to return the area to wilderness. This course of action is only used once extensive research of the surround area has been completed, and agreement amongst all management divisions has been met.
One of the primary reasons for using fire to return a structure to wilderness is to limit the impact on the soil by machinery and humans in the removal process. If it is taken down manually, people will be consistently walking in the same areas, and possibly using machinery that could compact the surrounding soil. Plants will often have a more difficult time establishing in areas with heavily impacted soil.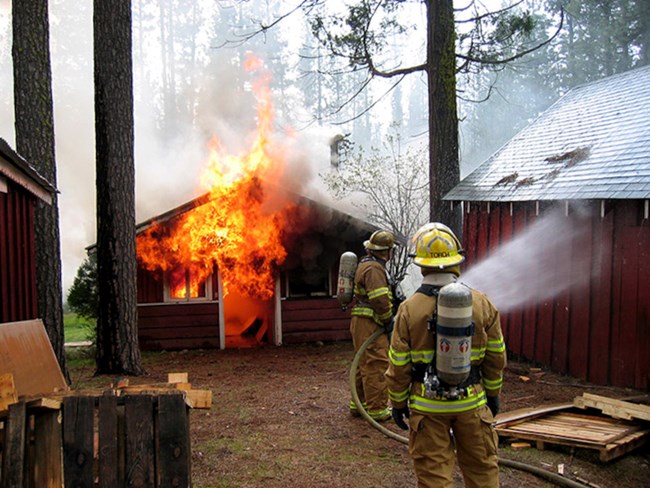 Many of the building materials used in the structures that have been cleared to burn did not have chemicals added to them in the way that many materials do today. Fire releases the minerals and nutrients found in those building materials and allows them to return into the soil. Plants can then utilize the fire released minerals and nutrients when they germinate.