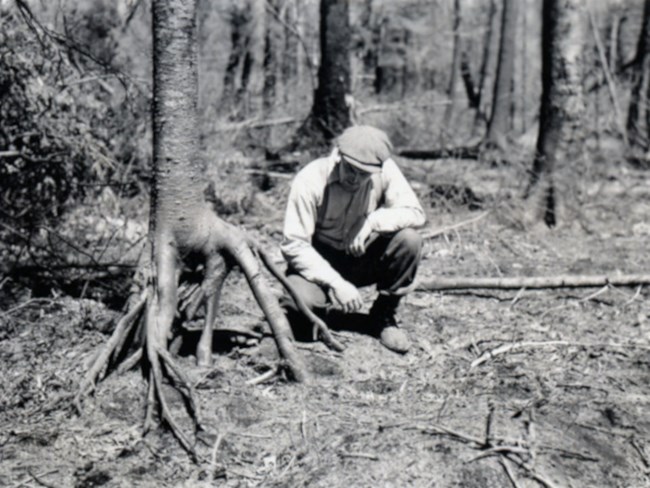 For most of Isle Royale's history, human presence has been minimal. As a result, lightning was the most common source of ignition for wildland fire. In turn, this encouraged plant species that were fire adapted to be more prominent on the landscape.
There is little data of how often fires occurred before surveys by the General Land Office were recorded. From 1940 to 1965, records show lightning caused fires occurring on average once per year. With the fire management policy at the time being to extinguish fires as soon as they were spotted, there is no accurate data for how much area would burn on average.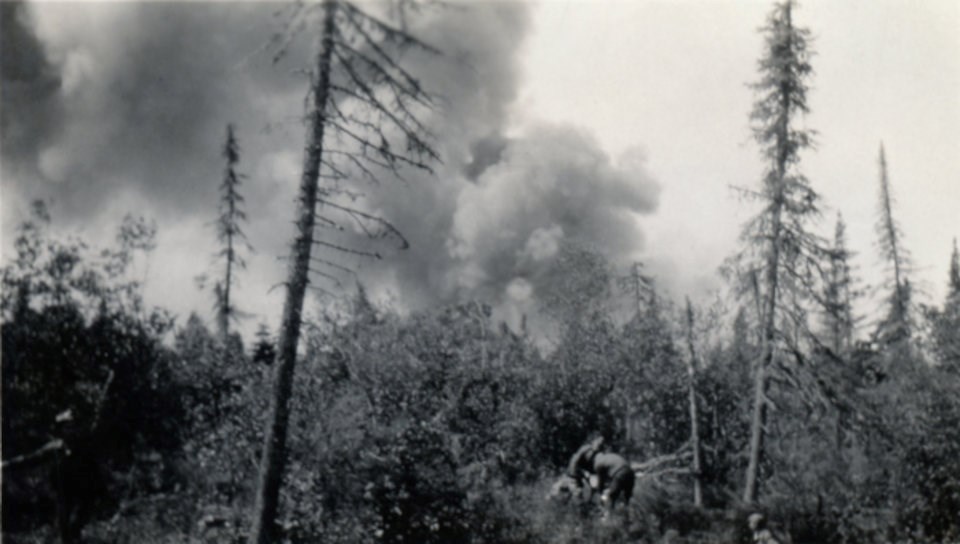 Fire of 1936
During the time of the Civilian Conservation Corps., Isle Royale had a multitude of tasks that were completed. One of those tasks was fighting the fire of 1936 near the Siskiwit Bay logging camp. It is unclear if the fire that started on July 25th was man or lightning caused, but a total of 27,000 acres were burned by the time it was extinguished.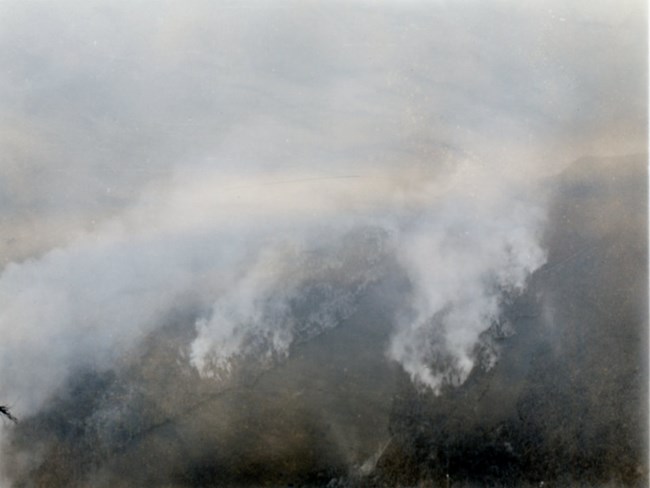 Over 1,800 firefighters worked to contain the fire, but the conditions were such that it continued to burn. Their efforts combined with the heavy rains of September were finally successful in putting out the blaze. Much of the impacted area saw nothing but charred logs and soil.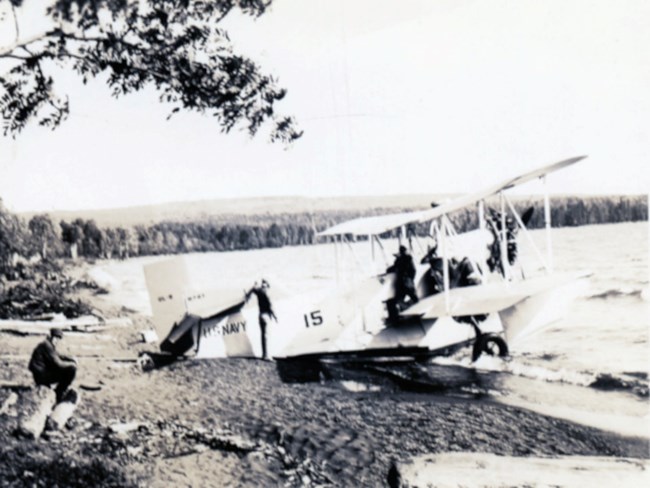 This fire was one contributing factor to the construction of the three fire towers along the island. The Ojibway tower was built on the Northeast end of the island on the Greenstone Ridge, Ishpeming tower just west of Siskiwit Lake on the Greenstone Ridge, and Feldtmann tower on the Southwest side of Feldtmann Lake.