Natural Features & Ecosystems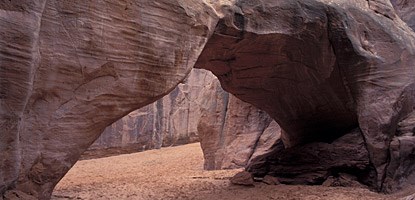 To many, the most outstanding natural features of Arches are the park's
geologic formations
. Its namesake arches mingle with spires, balanced rocks, thin sandstone fins and undulating fields of ancient lithified sand dunes, to list just a few of the park's many landscapes.
But that rocky foundation supports a wide variety of ecosystems filled with
desert
life. From the microscopic communities of
biological soil crust
, to the unexpected aquatic oases of desert
potholes
, to the undeniable power of the Colorado River that forms the park's southeast boundary -- life abounds in every corner of the park.


Last updated: September 15, 2015