Media For Loan
Field Trip in a Box: Microorganisms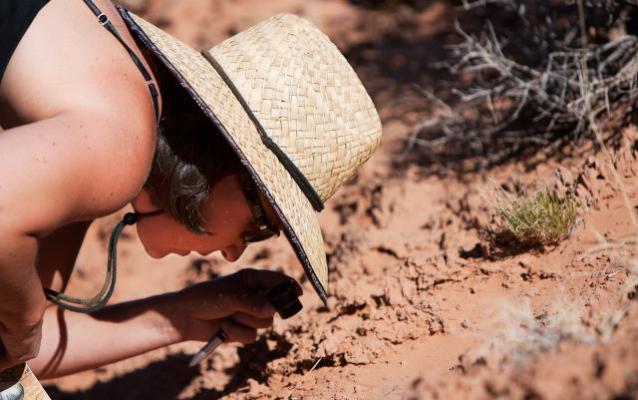 Microorganisms play a vital role in the high desert ecosystem. An optional prep activity, two learning stations (Lichens Up Close, Cryptos Up Close), and a back at school extension help you introduce your students to the world of microscopic life.
Download just the material packet here, or check out the complete Field Trip in a Box during your park visit.
Borrowing Instructions
Complete and submit a reservation form at least two weeks before your visit. There is only one box available for each topic.
When you arrive at the park, check out the box from the Arches National Park Visitor Center during business hours, and return the box before you leave the park.
Individuals who check out a box are responsible for any damage to its contents.
Details
Subject:

Biology: Animals, Biology: Plants, Ecology

Type:

Other

type:

Media For Loan