Recreation User Fees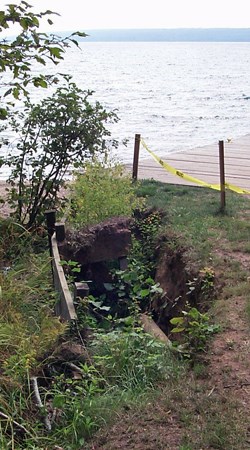 Recreational User Fees provide National Park units with critical project funding that is used to benefit the public by improving the condition of park facilities and services, reducing the maintenance backlog, and enhancing the condition of natural and cultural resources.
By National Park Service policy, 100% of the funds collected at the Apostle Islands will stay at the Apostle Islands and be used for these kinds of projects.
Fee revenue is used to restore services that have eroded and for repairs and improvements to campsites, trails, and docks; stabilization and restoration of historic buildings; improved signs and exhibits; educational programs, guided walks, hikes, and other popular visitor activities.
After extensive public involvement in 2005-2006, new NPS recreational user fees were approved by the NPS national office and have been in effect at the Apostle Islands in 2007. Click for Fees and Reservations.
---
Recreation User Fees - Information
---
Additional Information
Last updated: January 28, 2017