What's Happening - Nature and Science
2012 What's Happening - Nature and Science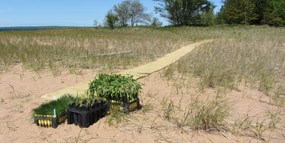 Ironwood Sandspit Restoration
A team effort of maintenance and resource management staff worked together to move the campsite on Ironwood sandspit from the west to the east side of the sandspit.

Ironwood Sandspit Restoration (1.18mb pdf)


2011 What's Happening - Nature and Science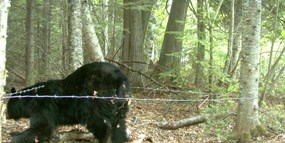 Natural Resource Highlights.
Yearly reports of natural resource issues affecting the Apostles.

2011 Natural Resource Highlights (936kb pdf)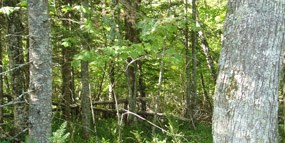 Apostle Islands National Lakeshore Vegetation Map

Follow this link to the Vegetation Map (2.85mb pdf) for the Apostle Islands.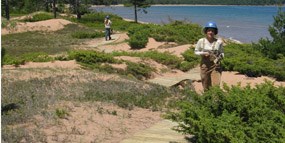 Sandscape Restoration

Sandscape Restoration Projects Funded by the F&WS Coastal Program. Resource Brief (1.08mb pdf)


Last updated: April 19, 2016