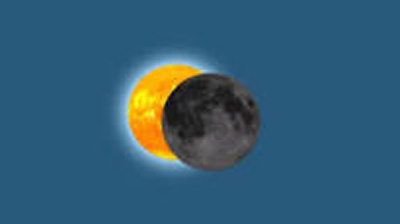 News Release Date:
August 10, 2017
Contact: Daniel Puckette, 434-352-8987 Ext. 233
Join Us for a Solar Eclipse Viewing at Appomattox Court House NHP
Appomattox, Va. – Appomattox Court House NHP will be hosting an eclipse watch event on Monday, August 21st between 1:00 P.M. and 4:00 P.M. This marks the first total solar eclipse in the continental United States in 38 years. A total eclipse is the lineup of the sun, the moon, and the earth. Eclipse viewing glasses will be available to visitors allowing them to safely observe the eclipse thanks to the University of California Berkley. Educational materials will also be available.
Visitors will find park staff at the flagpole in the parking area during the eclipse to get glasses and to learn about this astronomical event. NASA indicates the eclipse will begin to be viewable in Appomattox at 1:15 P.M., with maximum coverage being at 2:42 P.M. The eclipse will end at 4:02 P.M. The moon will cover about 88% of the sun in Appomattox, Virginia.
Appomattox Court House NHP will join National Parks across the country to host viewing events for the solar eclipse. The path of totality will stretch from Oregon to South Carolina. Join us at your local national park site to experience nature's amazing natural phenomena in an outdoor classroom that also preserves a significant event in our nation's history. For more information about the event, contact Daniel Puckette at 434-352-8987 x 233.  A
PDF
of the press release is available.