Summer Camp for Kids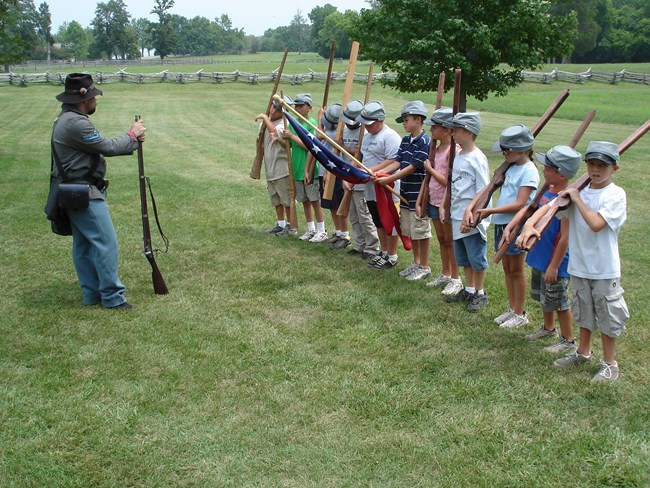 2019 Summer Camps
Camp for 8-10 year olds will be on June 18-19
Camp for 11-13 year olds will be on June 20-21
This camp will be combined with the June 18-19 camp

Participants will meet at the American Civil War Museum - Appomattox on the first day of the camp. On the second day they will meet at the flagpole at the main Appomattox Court House NHP parking lot. All camps run from 9:00 a.m. - 2:30 p.m. Bring water, bag lunch, sunscreen, insect repellent, and walking shoes.
The cost will be $20 per camper.
Forms for the 2020 camp will be available next spring.
Last updated: July 1, 2019