History Trail Program for Scouts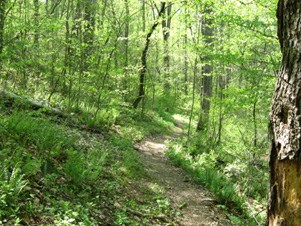 Appomattox Court House National Historical Park
Scout History Trail Procedures for Boy/Girl Scouts
If the troop is interested in completing the Boy/Girl Scout History Trail Service Project, please inform the education coordinator when making a reservation. The scout service project includes picking up trash and debris on the park's History Trail and answering questions about the history and natural resources in those areas. Sign in at the Visitor Center, hand in your participant list, and pick up question sheets, maps and trash bags.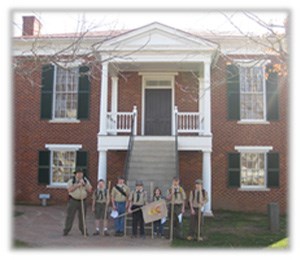 The park has four patches available upon project completion: Boy Scout, Girl Scout, Cub-Webelo Scout Patch, and Brownie-Junior Scout Patches.

To complete the Boy Scout and Girl Scout Patch Program the scouts must hike a 4.5 mile trail completing questions within the village and the trail. The service project, trail, and questions will take around 6 hours to complete.

To complete the Cub-Webelo Scout Patch and Brownie-Junior Scout Patch Program the scouts must complete the 1.5 mile trail and answer questions within the village, and on the trail. The service project, trail, and questions will take 3 to 4 hours to complete.

Safety and Additional Information
Due to traffic on RT. 24, the park does not recommend walking on or across the road. When starting the trail you must drive to Lee's Headquarters Wayside and hike from there to the North Carolina Monument Wayside. We recommend bringing two cars (if possible), one to drop off the scouts and one to pick them up at the end of the trail.
Park hours are 8:30 A.M. - 5:00 P.M. Groups should plan to start as early as possible. To schedule a troop visit to the park, please contact the park education coordinator at the address or phone number listed below. Please indicate preferred date(s), time of day, and number in the group.
Education Coordinator Phone number: 434-352-8987 ext. 231 or email at Brandon_Chamberlain@nps.gov.
Thank you for wanting to participate in our Scout Historic Trail Program!

Trail and Village questions for Boy and Girl Scouts
Trail and Village questions for Brownies and Cub Scouts
Last updated: February 9, 2018