2018 Education Program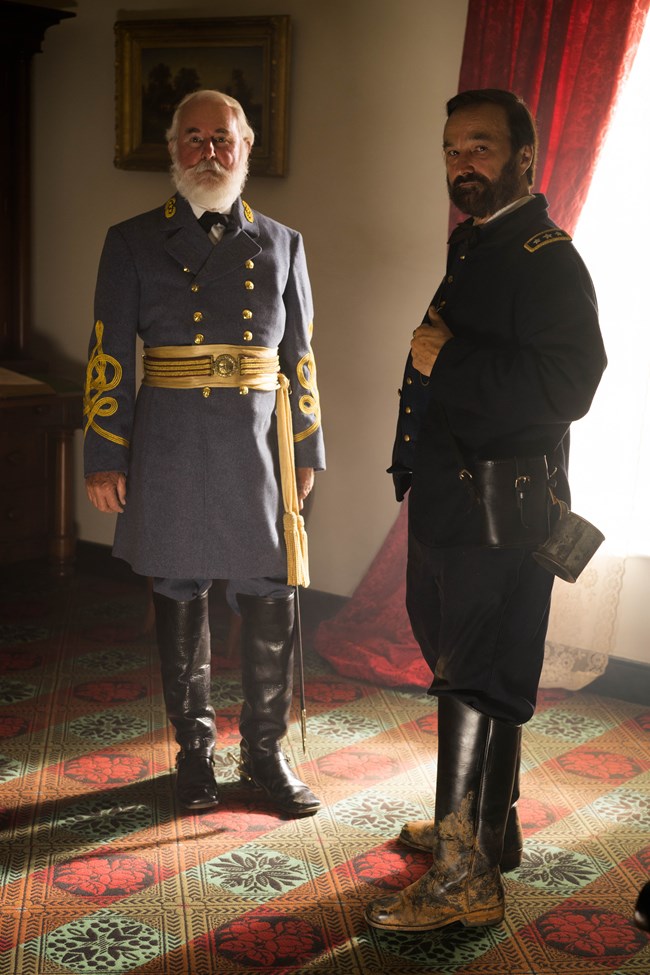 2018 EDUCATION PROGRAMS
The McLean House 4th–12th
Program length - 20 minutes
Students learn about the events that took place in the McLean house when Confederate General Robert E. Lee surrendered the Army of Northern Virginia to Union Lieutenant General Ulysses S. Grant on April 9th 1865, beginning the end of our Civil War.
Parole Passes 4th – 12th
Program length - 20 minutes
Students learn what a parole pass is and how it aided the returning Confederate soldiers on their journey home. The program also includes a "hands on" portion using a reproduction Civil War era printing press.
Stacking of Arms 4th – 6th
Program length - 40 minutes
During this program, the students stand in as Civil War soldiers from both sides and learn some basic drill. It concludes with a reenactment of the April 12th surrender ceremony of the Confederate infantry. The students use flags, drums and wooden muskets.
Musket Firing Demonstration 4th – 12th
Program length - 20 minutes
This program explains some of the weapons and tactics of the Civil War as well as a demonstration of how the soldiers of both sides loaded and fired their state of the military art muskets.
Civil War Soldier Life 4th – 12th
Program length - 20 minutes
In this 20 minute program, the students are shown uniforms, equipment and personal items common to the soldiers of both sides during the Civil War and learn a little about the life of a soldier.
For information and reservations Contact: Ranger Brandon at (434)352-8987 ext. 231
Programs are FREE and are for students and teachers, so book early! Programs are conducted by NPS Rangers and Volunteers at Appomattox Court House National Historical Park. Please remember that reservations are first come first served and some programs may need to be substituted. A printable brochure is available. To print the whole document please press "CTR" A and then "CTR" P. Make sure that your printer is set on portrait layout.
Last updated: November 16, 2017