Maryland Symphony Orchestra's Salute to Independence Concert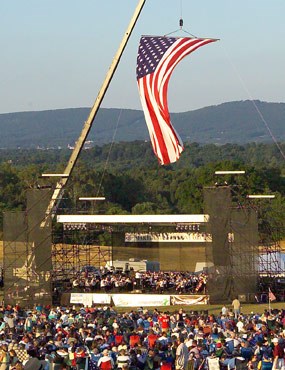 July 4th, 2020

Concert starts at 7:30 p.m.
Fireworks at approximately 9:45 p.m.
There is a minimum one hour to ninety minute traffic delay when leaving the event so be patient.
Be sure to bring a blanket, plenty of water or soft drinks, and a flashlight. Sharpsburg Volunteer Fire Department and Emergency Medical Service sells food and drinks at the event.
Be prepared for large crowds of up to 20,000 people.
Limited parking is available in the park and additional parking can be found on Rt. 65 and Rt. 34 bordering the park.
You have to walk to get into and out of the event.
Please no pets and NO SOLICITING.
Tarps cannot be placed before 6:00 a.m. on Saturday, July 4, 2020. Tarps placed prior to this time will be removed and those not occupied by 7:00 p.m. on the evening of the concert will also be removed. We suggest labeling property with a name.
A shuttle bus is available to bring you closer to the event from Rt. 34, but there is still a 300 yard walk. Buses run from 3:00 p.m. to 11:30 p.m. The cost is $2.00 round-trip and children under five are free.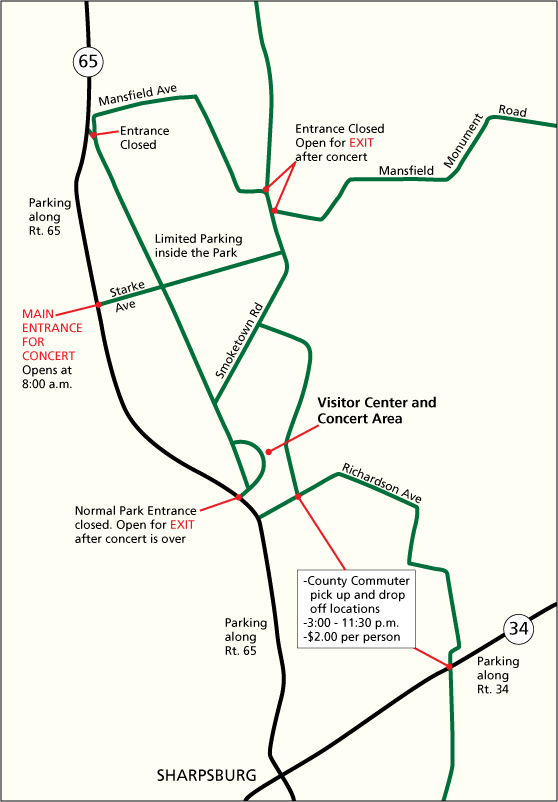 Last updated: December 23, 2019