150th Anniversary Commemoration Program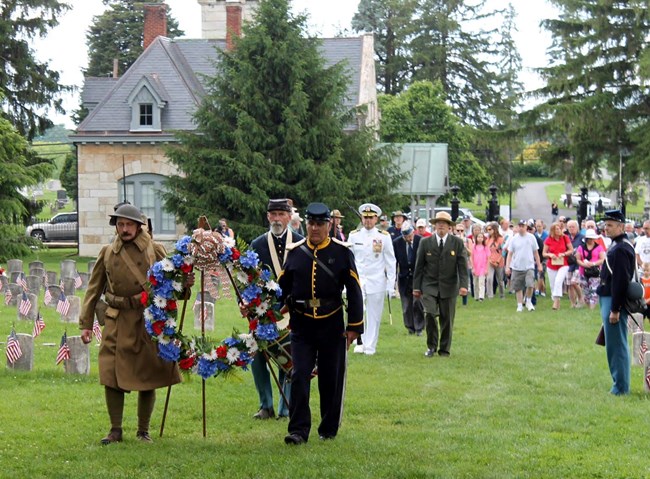 Full Schedule for Saturday and Sunday.
On Saturday evening at 6:00 p.m. there will be a ranger guided tour of the National Cemtery. Meet the ranger at the front gate to join this program, which will last about 90 minutes.
The program on Sunday will begin at 12 noon at the Antietam National Cemetery Rostrum. The keynote speaker will be Dr. Gary Gallagher, the John L. Nau III Professor in the History of the American Civil War, at the University of Virginia. Musical selections will be provided by the North/South Music Ambassadors Civil War Brass Band.
The conclusion of the ceremony will lead into a reading of the names and placement of flags for every service member buried in the cemetery. We encourage those in attendance to assit in reading the names. The program will conclude at approximately 5:00 pm with an artillery salute and the playing of Taps.
Last updated: July 27, 2018