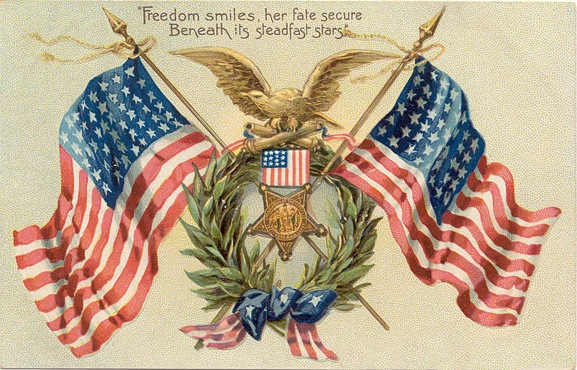 News Release Date:

May 19, 2016

Contact: Keith Snyder, 301 432-5124

Antietam National Battlefield will present a Memorial Day Program on Monday, May 30, 2016 starting at 11:00 a.m. at the park's National Cemetery. The Cemetery is located on Rt. 34, just east of Sharpsburg, MD.

Memorial Day, originally called Decoration Day, is a day of remembrance for those who have died in service of the United States of America. On May 5, 1868, three years after the Civil War ended, Maj. Gen. John A. Logan, the head of an organization of Union veterans — the Grand Army of the Republic (GAR) — established Decoration Day as a time for the nation to decorate the graves of the war dead with flowers. Ever since 1868, this day of remembrance has been commemorated across the country and in 1971 Congress declared Memorial Day a national holiday.

 

This year's program at Antietam includes Lieutenant General Timothy J. Kadavy, Director of the Army National Guard, as the keynote speaker. As the Director, General Kadavy guides the formulation, development and implementation of all programs and policies affecting the Army National Guard; a force of over 350,000 Soldiers in the 54 States, Territories and the District of Columbia. 

Music will be provided by the Hagerstown Choral Arts. There will be a cannon salute by the park's volunteer group, Battery B, 4th U.S. Artillery and Taps will be played by Chief Master Sergeant Ron Glazer of the 167th Airlift Wing, Martinsburg, West Virginia. 

Immediately after the ceremony there will be a special Ranger guided Battlefield Tour at 1:30 p.m., starting at the visitor center. 

The town of Sharpsburg will commemorate Memorial Day on Saturday, May 28, with a ceremony on town square at 11:00 a.m. and the annual Memorial Day Parade starting at 1:30 p.m.