Park-to-Park Bicycle Ride to Connect Andersonville and Plains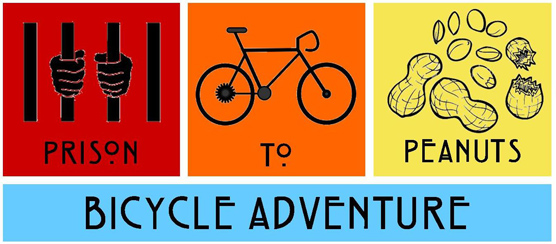 News Release Date:
March 27, 2012
Contact: Eric Leonard, 229 924-0343, ext. 201
ANDERSONVILLE, Georgia - It's time to bring that old bike out of storage in the garage, knock off the dust, oil the chains, pump up the tires and check the brakes. Andersonville National Historic Site is partnering with the River Valley Regional Commission and Jimmy Carter National Historic Site to host the first Park-to-Park bicycle ride from Andersonville, through the city of Americus, to Plains on April 28, 2012 during National Park Week.
What better way to start off the warm season than with a bike ride through Sumter County, Georgia to rejuvenate your passion for the open road? The ride will begin at the National Prisoner of War Museum parking lot located at Andersonville National Historic Site, continuing through historic downtown Americus and on to Jimmy Carter National Historic Site in Plains, Georgia.
Schedule of events for Saturday, April 28, 2012:
8:00 a.m. - 9:00 a.m.: Registration at Andersonville NHS
9:00 a.m. - 10:30 a.m.: Ride from Andersonville to Americus, GA
10:30 a.m. - 11:00 a.m.: Arrive in Americus, Rest Stop, and Welcome by Mayor Blount
11:00 a.m. - 12:30 p.m.: Ride from Americus to Plains, GA
12:30pm: Welcome at Jimmy Carter NHS and After Party!
2:00pm: Shuttles to Americus and Andersonville Depart
This event is family friendly and FREE TO THE PUBLIC (be aware of distance when making a decision for the full or half ride). The total distance from Andersonville to Plains is 32 miles; the half ride from Americus to Plains is 17 miles. All participants are required to wear a helmet. Rest stops will be provided along the way as well as a support vehicle for minor mechanical issues and first aid.
Participants are asked to register and sign event waiver either in Andersonville or Americus (depending on full or half ride). There will be Support and Gear (SAG) stations with water, fruit and snacks in Andersonville, Americus and Plains.
For more information visit www.activevalley.org/prisontopeanuts.htm or contact:
Andersonville National Historic Site: 229 924-0343
Jimmy Carter National Historic Site: 229 824-4104
River Valley Regional Commission: 706 256-2910
Andersonville National Historic Site is located 10 miles south of Oglethorpe, GA and 10 miles northeast of Americus, GA on Georgia Highway 49. The site features the National Prisoner of War Museum, Andersonville National Cemetery and the site of the historic Civil War prison, Camp Sumter. ­Andersonville National Historic Site is a unit of the National Park System and serves as a memorial to all American prisoners of war. Park grounds are open from 8:00 a.m. until 5:00 p.m. with the museum opening at 9:00 a.m. Admission is free. For more information on the park, call 229 924-0343, visit on the web at www.nps.gov/ande/, or find us on Facebook at facebook.com/AndersonvilleNPS
Last updated: January 5, 2018