Lesson Plan
Civil War Prison Museum Activity Booklet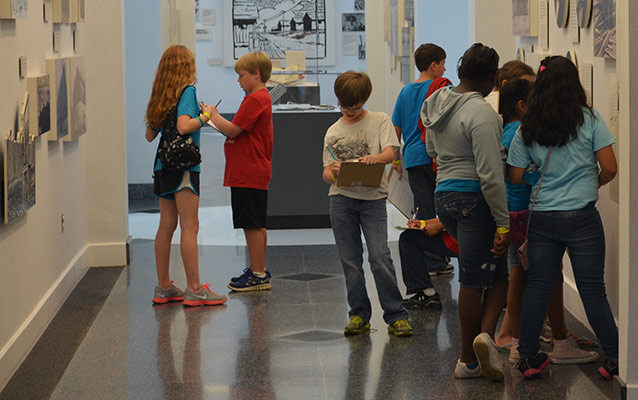 Grade Level:

Fifth Grade-Ninth Grade

Subject:

African American History and Culture, Civil War, Law, Military and Wartime History

Duration:

40 minutes

Group Size:

Up to 60 (10-15 breakout groups)

Setting:

in the park

National/State Standards:

This activity aligns to the common core standards for ELA/social studies.
Overview
A booklet is available for students to work through as they explore the National Prisoner of War Museum, emphasizing the Civil War prisoner experience. If you plan on using this activity, you will need run copies for your
students before you arrive.
Objective(s)
At the end of the activity, the students will be able to:
Students will learn about the experiences of prisoners of war.

Students will examine the challenges faced by prisoners at Andersonville.
Background
The National Prisoner of War Museum contains an elaborate series of exhibits, centered on the experiences of prisoners of war throughout American history. This activity focuses students on answering questions related specifically to the Civil War in order to get the most out of their museum visit.
Please remind students of the following:
No food or drinks are allowed inside the National Prisoner of War Museum.

Students should be courteous and refrain from running, shouting, or horseplay.

Please do not touch or place objects on any of the museum displays.
Materials
Provided by Teacher - photocopies of the scavenger hunt included with this lesson.
Procedure
After checking in with park staff, divide your group among any and all self-guided activities you may have selected. This activity booklet is intended as an activity to focus student groups into the most relevant portions of the exhibit areas in the National Prisoner of War Museum.
Distribute to each student the activity booklet included with this lesson. When beginning this activity, please remind students of the behavior requirements of the museum, and that they are not to disturb the experience of other visitors. It is the responsibility of the teachers and group chaperones to control student discipline and behavior. Exhibit cases and displays are not tables; please do not place objects on museum displays or use them as writing surfaces. We recommend that clipboards, notebooks or other items be used by students completing the booklet
.
Allow the students to disperse through the exhibit area. For thirty students, we require a minimum of three accompanying chaperones.