Lesson Plan
Literature of the Andersonville Prison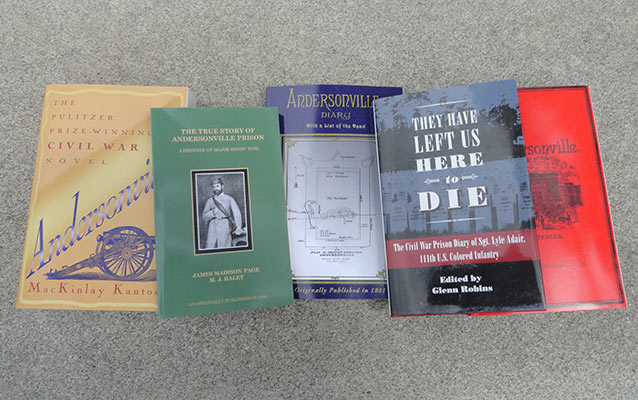 Grade Level:

Fifth Grade-Eleventh Grade

Subject:

Civil War, Reading

Duration:

90 Minutes

Group Size:

Up to 36

Setting:

classroom

National/State Standards:

This activity aligns to the common core standards for ELA/social studies.
Overview
The story of Andersonville Prison is not confined to a history class. A wealth of literature has been created telling the story, both fictional and nonfictional. Former prisoners are a powerful source of this literary tradition, many of whom published memoirs, diaries, and poetry about their experiences. Their works are full of the rich literary symbolism that are a hallmark of American literature and are an important part of the story of Andersonville and how it is remembered.
Objective(s)
At the end of the activity, the students will be able to:
Students will learn some of the problems faced by prisoners of war at Andersonville.

Students will suggest possible causes for the hardships at Andersonville.
Background
This lesson plan does not develop specific activities for these works of fiction. Rather it is to provide you with suggestions of grade level appropriate books to recommend for your students and to provide you with copies of little published prisoner poetry for use in your literature class.
Materials
Provided by Teacher - Books from library or photocopies of the poetry included with this lesson.
Last updated: November 14, 2017