Curricula
Exploring Humanitarian Law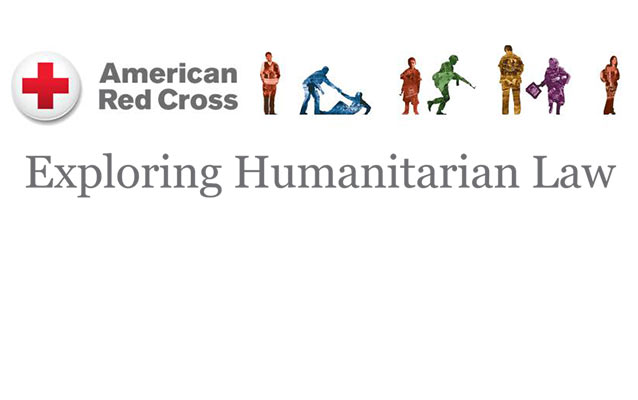 The primary intention of Exploring Humanitarian Law (EHL) is to help young people embrace the principles of humanity in their daily lives and in the way they assess events at home and abroad. In particular, outcomes should take account of positive changes in levels of:
Awareness of limits and of various forms of protection applicable to situations of armed conflict;
Understanding of the multiple aspects of International Humanitarian Law, the complexity of its application and of humanitarian issues;
Interest in international current events and humanitarian action;
Capacity to view conflict situations at home and abroad from a humanitarian perspective;
Active involvement in community service or other forms of engagement in favor of the most vulnerable members of society.
Curriculum resources can be found at http://www.redcross.org/rulesofwar/exploring-humanitarian-law


Mini Exploring Humanitarian Law: The Essence of Humanitarian Law
Mini EHL is a resource kit for exploring the principles and basic rules of international humanitarian law (IHL). It consists of five sets of sequential learning activities, each 45 minutes long, designed for use in both formal and non-formal education for young people and other interested groups. It can be used in a half-day workshop or spread out over five separate sessions. 
http://www.redcross.org/rulesofwar/mini-exploring-humanitarian-law-the-essence-of-humanitarian-law
Additional Resources
Details
Subject:

Government, History, International Relations, Law, Leadership, Military and Wartime History, Public Policy

National/State Standards:

The EHL curriculum has been aligned with national and state standards for social studies, English language arts, and common core.

type:

Curricula
Last updated: April 14, 2015