Traveling Trunk
Track Kit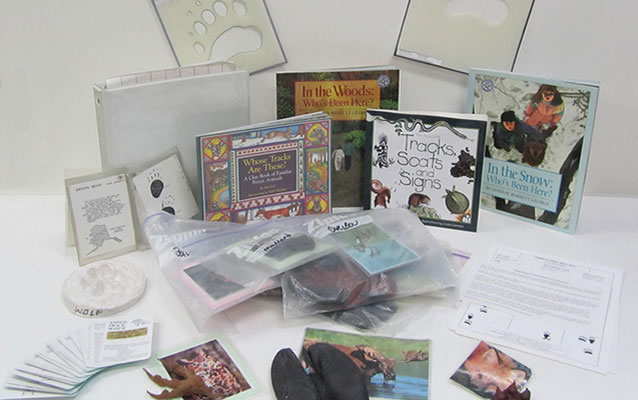 This kit includes several tracking activities, track stories, and the instructions for making your own plaster casts. teachers provide the plaster and other materials. latex molds include beaver, coyote, eagle, bear, wolf, caribou, and many more!
Kit Includes:
Teacher's guide with handouts and curriculum ideas
Animal Tracks of Alaska cards
Animal Track match-card game
Whose tracks are these? book
In the Snow book
In the Woods book
Tracks, Scats, and Signs book
Poop, Paw and Hoof Prints video
Sample track cast
Track molds for 20 Alaskan animals
American Black Bear Stencil Kit
Borrowing Instructions
 Contact the center's Education Specialist to bring this travelling trunk into your class curriculum at (907) 644-3670.
Details
Subject:

Biology: Animals, Wildlife Biology, Wildlife Management

type:

Traveling Trunk
Last updated: April 14, 2015