Traveling Trunk
Fire in Alaska Kit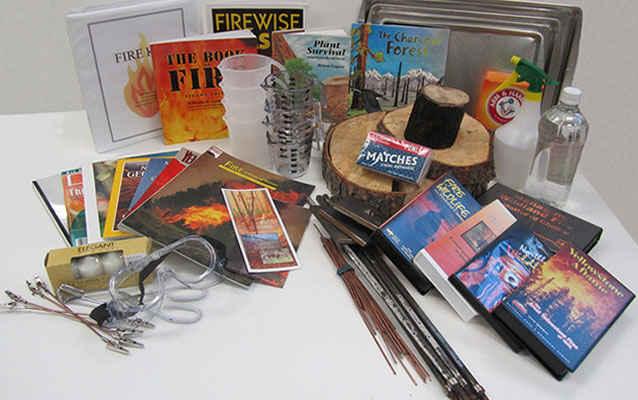 Two Kits in one, the Fire Education Kit contains materials to teach the "Role of Fire" and "Fireworks" curricula. An amazing box of supplementary films, books, articles, CDs, and materials for experiments and activities.
Kit includes:
Teacher's Guide, Fireworks Curriculum, and Role of Fire in Alaska Curriculum
Smokeygram #1
Fireworks Curriculum CD
Burning Issues Curriculum CD
Yellowstone on Fire! book
Fire: A Force of Nature book
The Book of Fire, Second Edition
The Charcoal Forest: How Fire Helps Animals and Plants book
Protecting your Home or Cabin from Wildland Fires pamphlet (4)
Plus posters and other pamphlets are part of the variety of materials and supplies to accompany the classroom activities.
Borrowing Instructions
 Contact the Education Specialist for more information (907) 644-3670.
Details
Subject:

Ecology, Fire Ecology, Fire Safety, Safety, Wilderness, Wildlife Management

type:

Traveling Trunk
Last updated: April 14, 2015