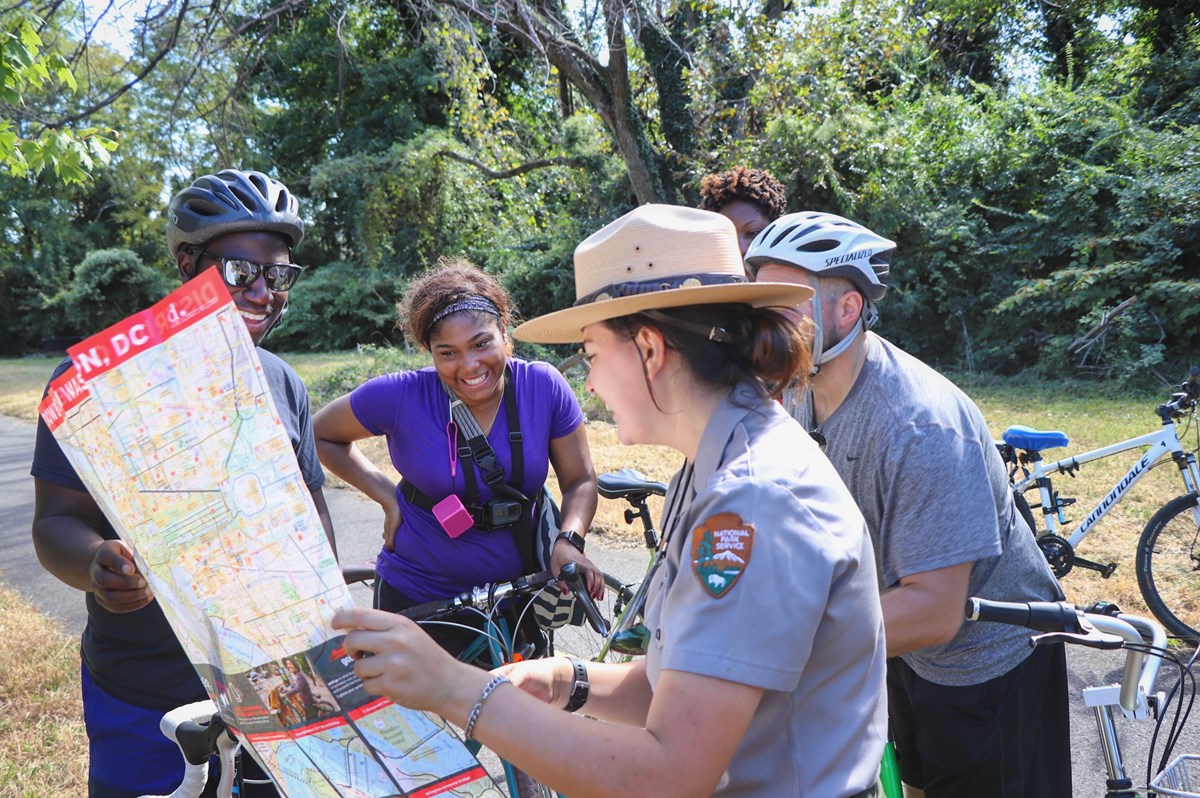 Plan the best way to get to Anacostia Park ahead of your visit!
During the summer and fall of 2018, you may not be able to drive to the park using the routes you're most familiar with, so consider other ways of getting here.
There are lots of ways to visit Anacostia Park. You can bike, boat, canoe, take the Metro, or hop off a bus to get here.
Read this page to learn where the work will happen and how you can get to Anacostia Park.