Big Friendly Cleanup Day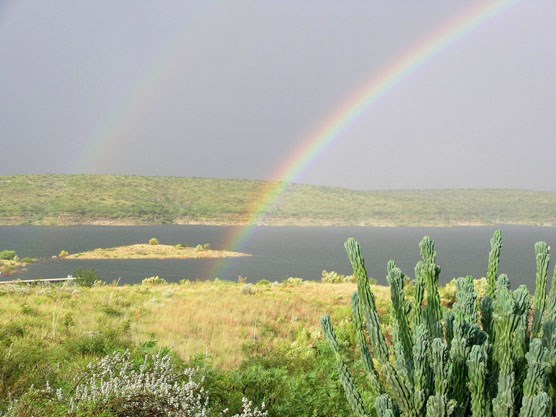 On Saturday, October 25, 2008 Amistad National Recreation Area in partnership with the International Boundary Water Commission, U.S. Border Patrol, Texas Parks and Wildlife Department, Val Verde Sheriffs Office, Forever Resorts, Del Rio Chamber of Commerce and Laughlin Air Force Base is hosting Big Friendly Cleanup 2008 and looking for volunteer participation.

Big Friendly Cleanup 2008 will be a community effort to eliminate navigational hazards and to clean up the shoreline of LakeAmistad. The clean up will begin at the San Pedro Campground, with volunteer sign-up at 9:00 a.m. and distribution of maps and trash bags. The event is anticipated to end at 1:00 p.m. followed by lunch at 2 p.m.. Volunteers are asked to wear sturdy shoes, bring gloves and water.
This is the fourth time Amistad National Recreation Area has hosted Big Friendly Cleanup and in the past hundreds of volunteers assisted in removing thousands of pounds of trash in and around LakeAmistad.
Show your support for Amistad National Recreation Area by coming out to help clean our beautiful lake.
Last updated: February 24, 2015