Be a Junior Ranger
Who can be a Junior Ranger?
Do you love your National Parks? Do you want to learn about and help protect National Parks? Do you want to teach others about the parks you've visited? If so, then YOU can be a Junior Ranger!

As a Junior Ranger, you help preserve and protect National Parks by learning about nature and history while having fun exploring the park. The Junior Ranger book will help you learn about and explore Amistad National Recreation Area, either in person or virtually. Once you get your badge and patch for completing the book, you'll be a Junior Ranger ready to teach others to take care of parks and the environment by telling your friends, family, and schoolmates about your adventures and what you've learned.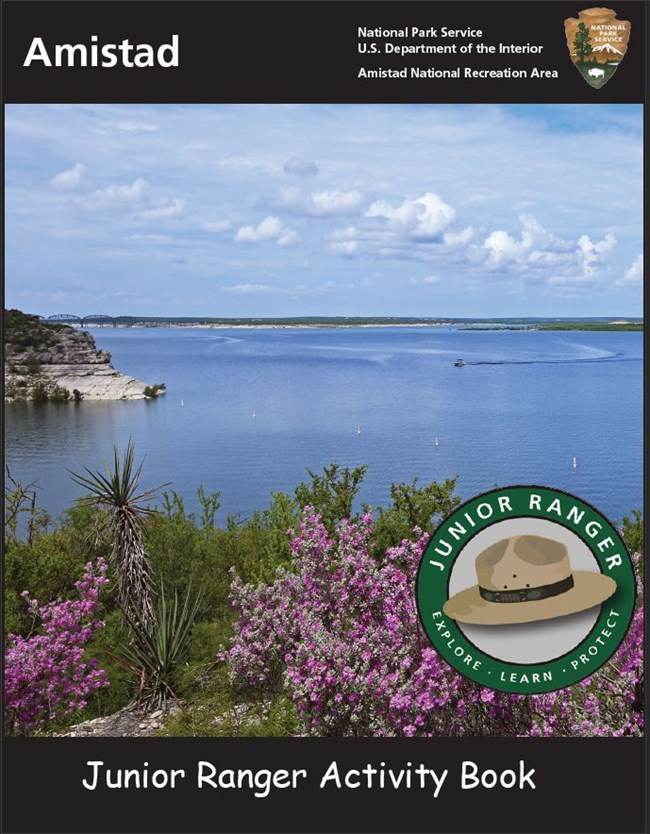 Amistad National Recreation Area Junior Ranger Book
Junior Rangers of all ages can learn more about Amistad National Recreation Area. Just ask for a free Junior Ranger book at the Visitor Center. Junior Rangers earn a badge and a patch by completing the Junior Ranger book and bringing or mailing it back to the Visitor Center for review. If you would like a digital copy of the Junior Ranger book, please email us or download your PDF copy. You can also contact us using the information at the bottom of the page to request a physical copy be mailed to you.
Last updated: June 14, 2022