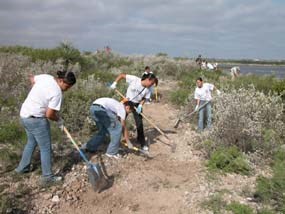 This is your opportunity to get involved in special volunteer projects at Amistad National Recreation Area.
Displayed are web pages of completed projects. We will also keep you informed on upcoming volunteer projects, and have a contact number for you to call.
There will be many opportunities to help keep Lake Amistad beautiful!