Lesson Plan
Incline 6: An Interpretive Hike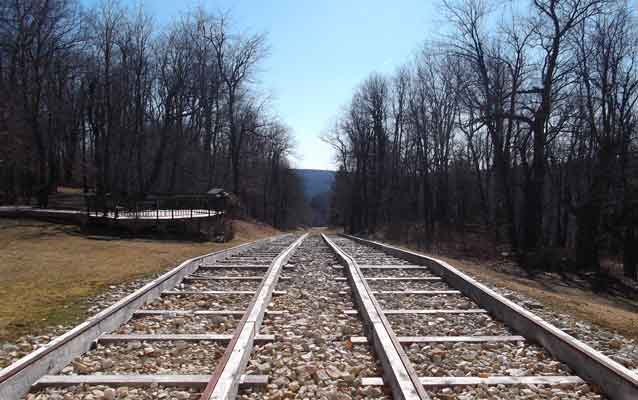 Grade Level:

Third Grade-Sixth Grade

Subject:

Biology: Plants, Botany, Commerce and Industry, Design, Earth Science, Engineering, Geography, Geometry, Historic Preservation, History, Inventions / Inventors

Duration:

45 minutes

Group Size:

Up to 36

Setting:

outdoors

National/State Standards:

National Standard 2
National Standard 3
Pennsylvania Standard 1.6.5
Pennsylvania Standard 7.3
Pennsylvania Standard 7.3.6
Pennsylvania Standard 3.6
Overview
In this activity the students will hike a trail to the bottom of Incline 6 and back up by way of the incline itself. On the way down students will learn about the natural resources used as raw materials in the building of the Allegheny Portage Railroad. On the way up students will learn about the cultural resources related to the incline. They will also have the opportunity to determine the angle of the incline and the change in elevation.
Materials
Inclinometer, pen and paper
Procedure
Before starting on the hike up have the students use an inclinometer to measure the angle of the incline. To use the inclinometer the student should look through the cylinder at the object they are trying to get an angle on. In this case they might use the engine house (or from the engine house use the skew arch bridge). Their partner should look at the string and determine what angle (or number) the string is crossing. Make sure your inclinometer is oriented so the edge that has the cylinder flush with your card is away from you. Do the set-up for "Change in Elevation" here, also make sure ehy write the angle down, you'll need it it determine the change in elevation.
Last updated: February 26, 2015