Lesson Plan
An Interview with Sam Lemon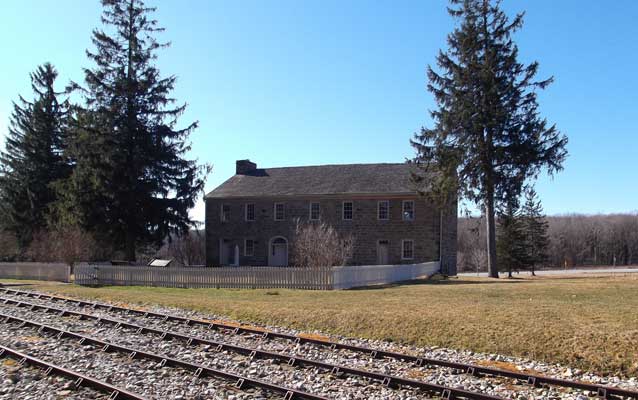 Grade Level:

Third Grade-Sixth Grade

Subject:

Archaeology, Architecture (Building Styles and Methods), Career Studies, Civic Engagement, Commerce and Industry, Entrepreneurs, Family Life, Geography, History, Mexican War

Duration:

1 hour

Group Size:

Up to 24

Setting:

indoors

National/State Standards:

National Standard 2
National Standard 3
Pennsylvania 1.6.5
Pennsylvania 7.3
Pennsylvania 7.3.6
Overview
During the interactive play, students will meet Sam Lemon owner of the Lemon House Tavern. A ranger will portray Sam Lemon and tell the story of the Allegheny Portage Railroad and Mainline Canal.
Objective(s)
Through the questioning of Sam Lemon the students will learn the story of Lemon's Tavern, the Allegheny Portage Railroad, and the Mainline Canal.
Procedure
After the students enter the theater 12 students will be selected to portray newspaper reporters. They will be given a card with questions to ask Sam Lemon.
Last updated: February 26, 2015