Walter "Andy" Andersen
Walter "Andy" Andersen (also known as "Skip") grew up in Chicago, Illinois and was drafted to service for the US Navy during World War II while working at A.M Castle and Company. He was trained as an aerographer and served at the US Naval Air Station on Attu, Alaska where he was stationed at a remote outpost at Cape Wrangell on the west side of the island.

He talks about the weather on Attu, living in a quonset hut, making pets out the local wildlife and the duties of an aerographer in Alaska. Andersen resides in California with his wife and four children nearby.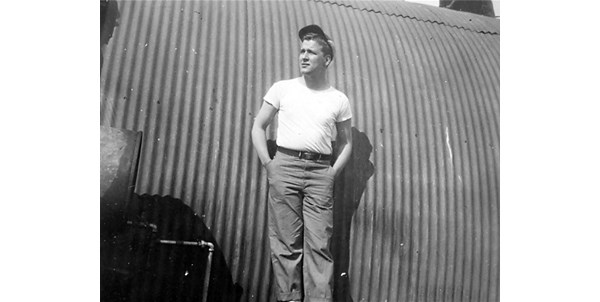 Left-click any link once to begin streaming the interview. This may take just a few moments for fast connections, or several minutes for dial-up connections.

Right-click the link and choose "Save link as ..." to save the file to your desktop. This will take considerable time, even for broadband connections.

The interview is also available in smaller portions, with the relevant transcript available for each clip. Each audio clip below is less than 1 MB, facilitating access for slower internet connections.

Last updated: November 27, 2017