Vic Krygowski
Vic Krygowski joined the Navy while he was in college before the US became involved in World War II. He was commissioned as an Ordnance Officer and went through torpedo school opting to become part of a submarine squadron.

He was first assigned to the USS Beaver and went to Britain dodging the German wolf pack in the Atlantic before heading back to the Aleutians Islands for a tour of duty on a sub tender. While at Attu Island he was finally granted submarine duty aboard the SS-292 Devilfish, one of a brand new fleet of submarines destined for the south Pacific.

Following active duty, Vic worked for Western Electric Company building secret, sound-sensing torpedoes. Vic's interview was conducted in 2008.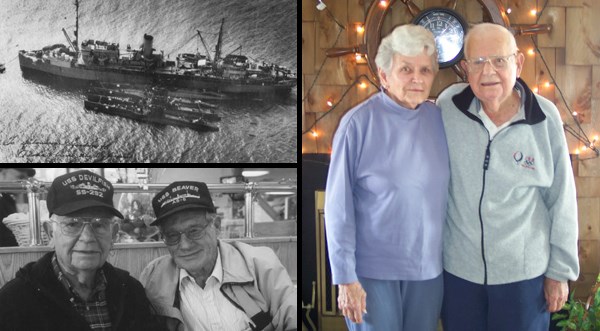 Complete transcript, no audio or images (148 KB)


Complete interview (9 MB) -- Left-click the link once to begin streaming the interview. This may take just a few moments for fast connections, or several minutes for dial-up connections.

Right-click the link and choose "Save link as ..." to save the file to your desktop. This will take considerable time, even for broadband connections.

The interview is also available in smaller portions, with the relevant transcript available for each clip. Each audio clip is less than 1 MB, facilitating access for slower internet connections.

Transcript summary (39 KB)

Last updated: November 24, 2017