Richard Short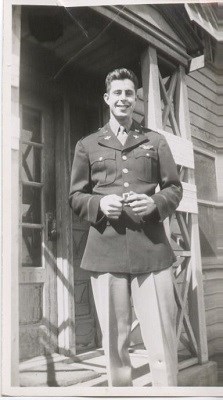 1st Lt. Richard T. Short, an apple-cheeked boy of 20 from Omaha, Nebraska graduated from flight school in 1944 and arrived in Alaska in time for Christmas. He flew for the 54th Troop Carrier Squadron from the Aleutians north in Alaska.
Read Short's memoir to learn about his flying experiences, testing of the newly minted Ground Controlled Approach for instrument landings, and other memories of the day.
Download a copy of Richard's memoir.
Last updated: December 1, 2015