Hale Burge
Hale was inducted in the Army Air Corp in 1942, assigned to aircraft supply and later served as aircraft mechanic - a job he loved and in which he excelled. He arrived in Alaska in March 1943 and was on shore as the Battle of Attu raged in the hills. In total, he served for more than two years in the Aleutians where he observed, first-hand, the dangers of flight, having to rebuild wrecked aircraft from pieces and parts.

With aircraft in his blood, at war's end he elected to remain in the Air Force serving as crew chief/flight engineer on a variety of aircraft including the C-45, B-25, C-47 and F-100. He continued to fly with his son after he retired and still enjoys getting up in the air.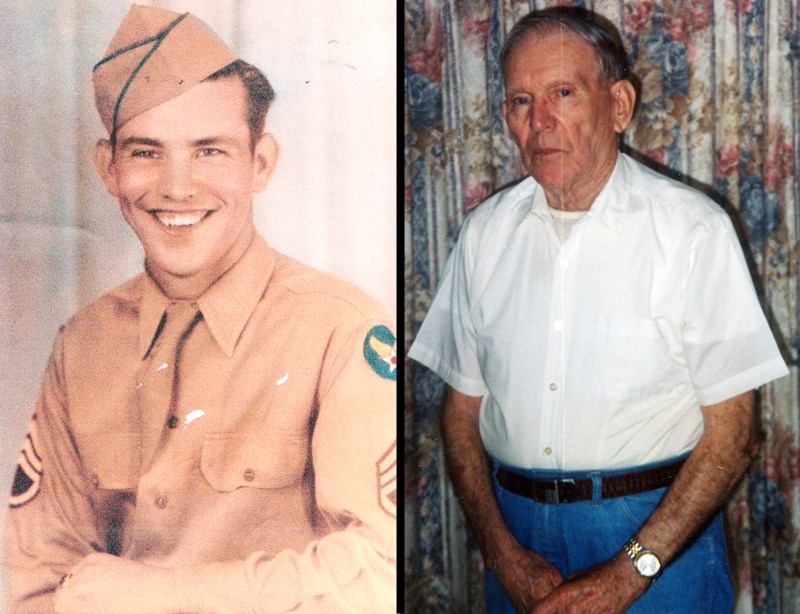 Complete transcript, no audio or images (90 KB)


Complete interview (18 MB) -- Left-click the link once to begin streaming the interview. This may take just a few moments for fast connections, or several minutes for dial-up connections.

Right-click the link and choose "Save link as ..." to save the file to your desktop. This will take considerable time, even for broadband connections.
The interview is also available in smaller portions, with the relevant transcript available for each clip. Each audio clip is less than 1 MB, facilitating access for slower internet connections.

Transcript summary

Last updated: November 15, 2017