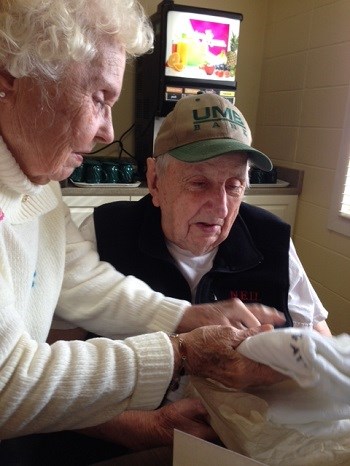 Neil Luther Fugate entered military service in September 1941. He was sent to Fort Leavenworth, KS for induction and then to San Diego, CA for training in the coastal artillery. He was not able to deploy with his unit after training as his barracks was under medical quarantine at the time. Instead, he was sent to the Aleutian Islands in January 1942 as part of the build up there in anticipation of a Japanese attack.
In Alaska, his woodworking and building skills were put to immediate use as he was given the responsibility to organize a building crew and workshop. Within a year, he was promoted to Technical Sergeant. The soldiers in the workshop produced everything from small functional items to officer's quarters. Neil Fugate was stationed at Dutch Harbor, Alaska for 38 months. While on leave in Missouri to see his new son in early 1945, he was notified that he had enough service points for release from active duty. He left the U.S. Army in May 1945 at the rank of Master Sergeant.
Learn about Neil's service in Alaska by browsing his extensive collection of photos, reading some of his short anecdotes, or downloading a transcript (accessible PDF 137KB) of Neil talking with his son about his life and time in Alaska.