Eleanor Mae Cramer
Eleanor Mae Cramer worked in the Lockheed Burbank Aircraft Plant in Burbank, California during WWII. She worked in the chemistry and paint departments on what was secret putty that made airplane gas tanks self sealing. Her boyfriend and future husband served in the Air Corps and was stationed in the Aleutian Islands.

She remembers the high security measures at the Lockheed plant, her boyfriend not being allowed to tell her what he was doing; her father was working in the Hyperion Chemistry Department out in the desert and only seeing him on the weekends. She also talks about a lack of transportation and gas, food rationing, and bomb scares.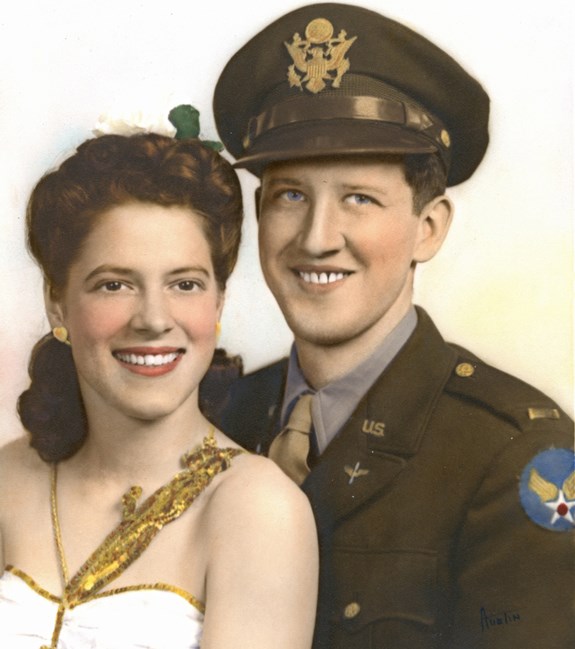 Complete transcript, no audio or images (90 KB)


Complete interview (29 MB) -- Left-click the link once to begin streaming the interview. This may take just a few moments for fast connections, or several minutes for dial-up connections.

Right-click the link and choose "Save link as ..." to save the file to your desktop. This will take considerable time, even for broadband connections.
The interview is also available in smaller portions, with the relevant transcript available for each clip. Each audio clip is less than 1 MB, facilitating access for slower internet connections.

Transcript summary

Last updated: November 22, 2017