Jean Chapin Dolat and Bernie Dolat
Jean Chapin Dolat was just completing high school when the war began. She doubled up on classes to graduate early and do her part to support the war. She worked at the Columbia Aircraft Factory in New York where her mother was employed building the J2F Duck. She learned about the war in Europe through letters from her brother serving in Europe and experienced the war in a very personal way when a neighbors and friends were killed overseas. She experienced war time restrictions imposed on families in the United States and witnessed the debris on Jones Beach Long Island from ships sunk off the U.S. shore. Jean discusses how the war forced young people to grow up quickly and accept responsibility at a young age.
Bernie Dolat's became interested in aircraft production listening to stories of aircraft factory workers at his mother's boarding house. He watched as planes were test flown and visited a factory with his uncle as a boy. When the war began Bernie was working for Grumman Aircraft and was valuable enough to the manufacturer to get a draft deferment. Following the war Bernie enlisted for duty as part of an occupation force in Japan and witnessed the bomb damage in Yokohama first-hand. The effects of war-time rationing are discussed.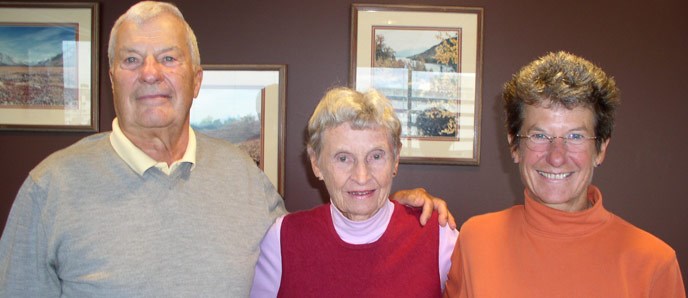 Interview - Jean and Bernie Dolat

Listen to an interview with Jean and Bernie Dolat. Jean worked for the Columbia Aircraft Company in New York during the war and experienced war time restrictions imposed on US families. Bernie Dolat worked at Grumman Aircraft in New York during the war and enlisted for duty as part of an occupation force in Japan following the bombing.

Duration:

1 hour, 36 minutes, 26 seconds

Credit / Author:

NPS

Date created:

2008-08-15
Interview - Jean and Bernie Dolat (part two)

Part two of an interview with Jean and Bernie Dolat

Duration:

10 minutes, 21 seconds

Credit / Author:

NPS

Date created:

2008-08-15
Last updated: November 9, 2017