Frank Carnes
Mr. Carnes served in the Aleutians during World War II from 1943-45. He was with the 14th Signal Corp during the war and later worked for the Department of Transportation in Anchorage, Alaska.

In a series of written stories, he remembers the wonderful steak dinners at Mom's Lucky Shot Café in Anchorage and the other places he visited while in the Service. Mr. Carnes went on an honor flight in 2008 from his home in Georgia to Washington DC and visited the World War II memorial. He was accompanied by his daughter Ann who volunteers for the honor flight network and his grandson. See Mr. Carnes stories and photos below.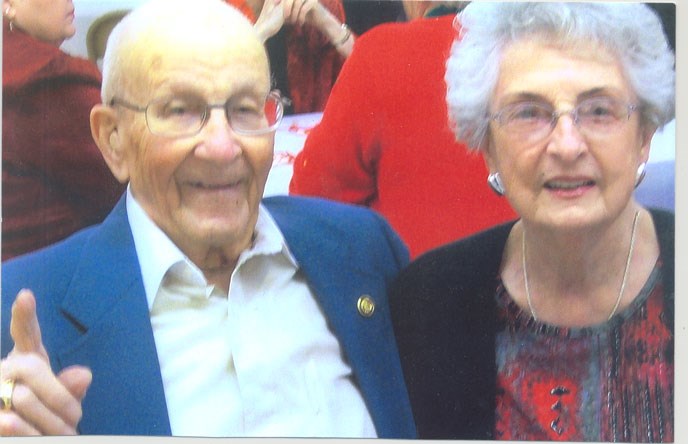 Memories of the Aleutians Campaign -- Dive into Franks written account of his time spent in Alaska, starting with his journey to the Aleutians in the troopship Ulysses S Grant. He also discusses his time spent elsewhere in Alaska during the war.
Last updated: February 4, 2018