Bruno Kozlowski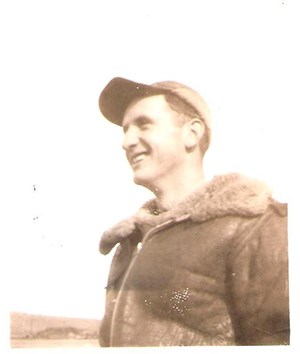 TSgt. Bruno Kozlowski (1920-1984) served in the 15th Tow Target Squadron as a flight engineer on the B-26 Maurader. He was drafted in October 1941, volunteered for the US Army Air Corp and was discharged in 1945. During his enlistment he attained the rank of Technical Sergeant. During his enlistment he spent the period of October 1943 to January 1945 on Attu Island in the Aleutian Islands. His stateside training included using the B-26 to drop torpedoes. On Attu he was assigned to the 28th Bomb Group, 15th Target Tow Squadron of the 11th Air Force. There his aircraft was a variant of the B-26C designated as the Martin AT-23B/TB-26C Marauder.
Bruno's son, Andy Kozlowski, has arranged
a collection of photos
including images of Bruno and his squadron mates as well as the base and activities of the 15th Tow Target Squadron on Attu.
Last updated: December 16, 2015