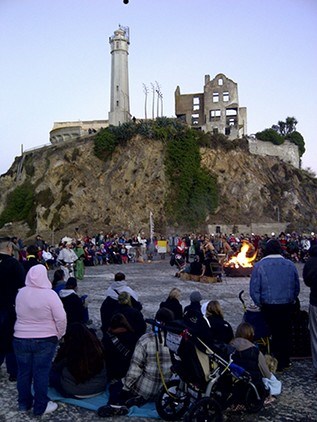 Because of the historic connection of Native Americans to the two annual Indigenous People's Sunrise Ceremonies, two overnights are available to Native American youth the night before the ceremonies which take place on Columbus Day and Thanksgiving. To apply email us at goga_alcatraz@nps.gov with the following details:
Affiliation of group
Preferred night
Number of youth (under 21) and adults (must have at least 1 adult per 7 youth)
Contact information
If more than two groups apply for the overnights, we will select groups at random. Groups that participate one year, may not be selected again the following year.