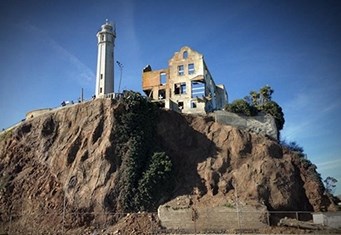 Public Schools where at least 60% of students receive free and reduced lunches or Private Schools where 60% of students receive scholarships are eligible to receive free tickets for visits to Alcatraz between January 3 and March 15. November 1 through 15, and December 1 through 15. In addition, classes must have a specific educational reason for wanting to visit Alcatraz, this can be based either on a particular Alcatraz story (for example American Indian youth learning about the Indians of All Tribes occupation) or a specific state mandated curriculum (Civil War, Crime and Punishment, etc.) for which Alcatraz offers an opportunity to meet. Groups can not be more than 45 people and must include one adult leader (over 21 years of age) for every seven youths below the age of 18. Youths must be accompanied by an adult chaperone at all times on the island. All island visits must begin no later than 11:00 am ferry departing Pier 31 ½.Priority is given to schools who have not previously participated in this program. To apply send the following information to: Alcatraz, Fort Mason Bldg 201, San Francisco, CA 94123. ATTN: School Access Program. Or email
e-mail us
with the Subject Line: School Access Program.
Confirmation that at least 60% of students receive free and reduced lunches or 60% of students receive scholarships.
Educational reason for visiting Alcatraz.
Number of anticipated students and chaperones in class.
List three available dates between: January 3 – March 15, November 1 – 15 or December 1 – 15.
Contact information including phone and email.
Because of the high demand for this program, classes meeting the program criteria will be selected at random. Schools selected the previous year may not be eligible the following year depending on availability. Selected groups will be directed to Alcatraz Cruises to receive tickets.