School Access Program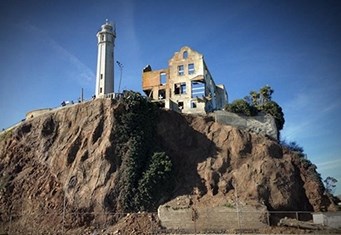 Update 2/2/2019: We are no longer accepting applications for the 2018-2019 school year. Applications for the 2019-2020 school year will open in July 2019.

About the Alcatraz School Access Ticket Program:
Public Schools where at least 60% of students receive free and reduced lunches, or Private Schools where 60% of students receive scholarships, are eligible to receive free tickets for visits to Alcatraz. Visits must take place between January 3 - March 31, November 1 - 15, or December 1 - 15.
In addition, classes must have a specific educational reason for visiting Alcatraz. This can be based either on a particular Alcatraz story (for example, American Indian youth learning about the Indians of All Tribes occupation), or a specific state mandated curriculum (Civil War, criminal justice system, etc.) which Alcatraz offers an opportunity to meet. Groups should not be more than 60 people and must include
one adult leader (over 21 years of age) for every seven youths below the age of 18
. Youths must be accompanied by an adult chaperone at all times on the island.
All island visits must begin no later than 11:00 am ferry departing Pier 33. Priority is given to schools who have not previously participated in this program. Because of the high demand for this program, classes meeting the program criteria will be selected on a first-come, first-served basis. Selected groups will be directed to Alcatraz Cruises to receive tickets.
Last updated: February 2, 2019