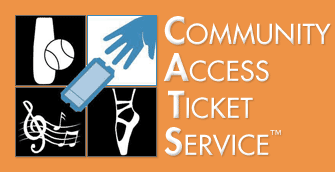 Alcatraz provides cultural, recreational and educational experiences to people though partnership with Community Access Ticket Service (CATS). CATS is an organization that provides cultural opportunities to underserved community groups. CATS distributes up to 35 free tickets per day to groups with the following criteria:
The group must be a Federal Nonprofit, 501 (c)(3) agency - Only agencies which are exempt under Section 501(c)(3) of the Internal Revenue Code and are classified as "not a private foundation" under Section 509(a). CATS may also work with government/ public agencies, or independent projects that have a qualified tax-exempt fiscal sponsor. Other 501(c) organizations, such as 501(c)(5), do not qualify.
The group must be a Direct-Service Provider – a group that provides services directly to under-served populations.
Group must pay an Annual Registration Fee of $375/year for agencies with budgets of over $1million and $300/year for agencies with budgets of less than $1 million.
The following entities are not eligible to partner with CATS:
• Individuals
• Nonprofit organizations without a current 501(c)(3) exempt status (see exceptions above)
• Hospitals
• Fund-raising event committees such as luncheons, dinners, walks, runs, or sports tournaments
• K–12 schools (school-based 501 (c)(3) programs operating during non-school hours may be eligible)
• Religious organizations without a secular community designation1
For more information about this program see http://www.communitytickets.org.