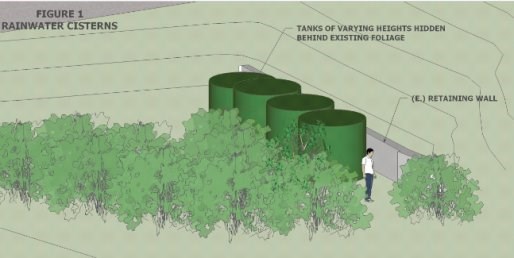 The Gardens of Alcatraz has completed work on a rainwater catchment system, just in time for the rainy season.
Other than fog drip and winter rains, Alcatraz Island is without a source of fresh water.
Historically, both the military and the federal prison had built cisterns to capture rainwater but these have fallen into disrepair over the decades. Today, the island is dependent on water being barged in on a regular basis.