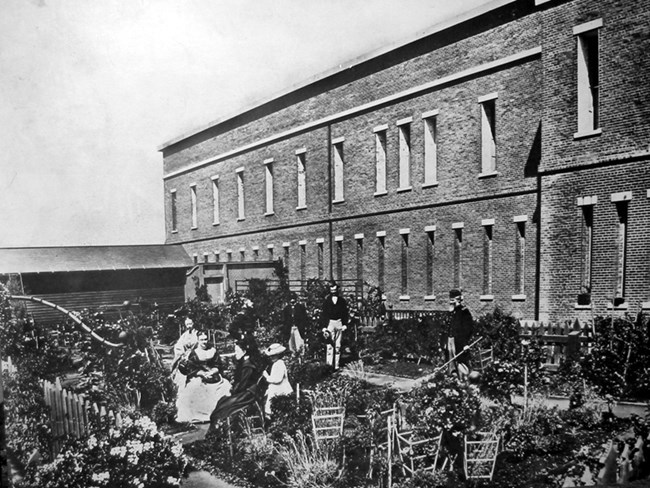 Military Period - The Post on Alcatraces & US Disciplinary Barracks - 1850-1933
In 1850 Alcatraz was declared a military reservation by President Millard Fillmore, and by 1859 troops were permanently garrisoned at the post on Alcatraces for the defense of the Bay Area.
To learn more about the military history of Alcatraz, from 1850 to 1934. please visit the Post on Alcatraces page. For more in depth information, visit the timeline of the U.S. Army's military period.
To learn more about Fort Alcatraz' role during the Civil War, please visit
the Civil War at Alcatraz
page.