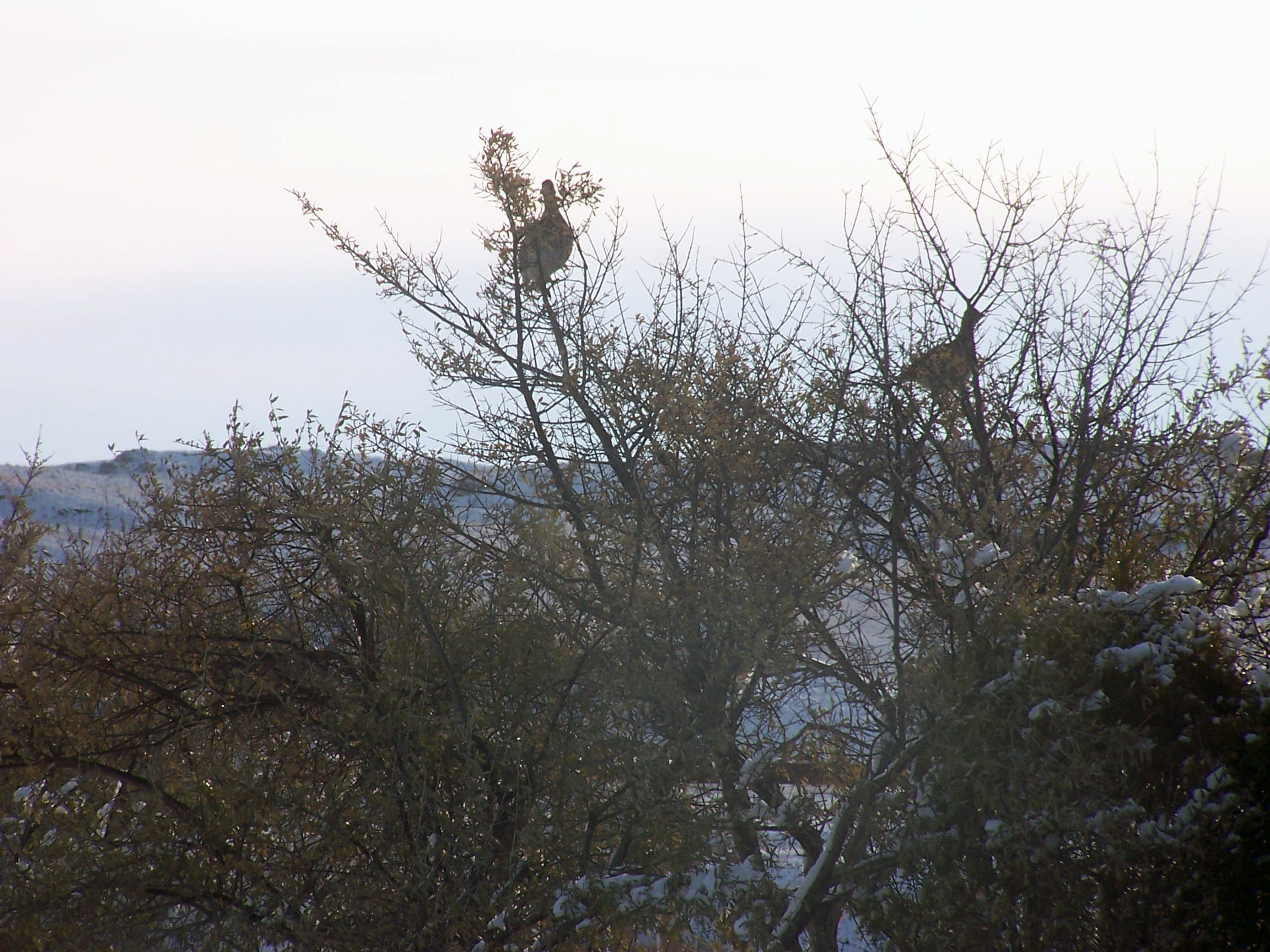 News Release Date:
January 29, 2018
Contact: Alvis Mar, 308-668-2211
Contact: Emmanuel De Leon, 308-668-2211
Let Agate Fossil Beds National Monument Be Your Backyard for the 21st Annual Great Backyard Bird Count.
Harrison, Nebraska – From Friday, February 16 through Monday, February 19, visitors are invited to use Agate Fossil Beds National Monument as their backyard for the Great Backyard Bird Count. The visitor center is open from 8 a.m. until 4 p.m. where you will find rangers willing to help you learn about the basics of bird watching, information about birds in the area, and information about the Bird Count. They will also be assisting you in making a Pinecone Bird Feeder for your backyard. Enjoy hot chocolate and snacks after your bird search, so call your birder friends and meet at Agate Fossil Beds for a fun time during the weekend.
If you like birds and want to get involved with this important national winter bird count, Agate Fossil Beds' 2,200 acres are comprised of three different bird habitats attracting upland birds, prairie birds and wetlands birds. With almost five miles of walking trails within the park, birders can see these three different habitats without having to go cross country. Junior Birders will receive a Bird Guide of North America by National Geographic Kids, one per family while supplies last. Other bird books are available for purchase in the Oregon Trail Museum Association bookstore in the visitor center.
February 16 – February 19, 2018 is the 21st annual Great Backyard Bird Count. This event is hosted by the National Audubon Society and the Cornell Lab of Ornithology, leaders in bird conservation. People new to birding as well as experienced birders are encouraged to participate in the count. Each year, participants' reports track the location and numbers of familiar birds, as well as document unusual bird behavior. Patterns of migration, trends reflecting climate change, disease, and use of urban areas are all studied using the results of this program. In 2017, Great Backyard Bird Count participants in many countries counted 6248 species of birds on more than 181,604 checklists!
It's easy to participate.
1. Register for the count or use your existing login name and password at http://gbbc.birdcount.org/. If you have never participated in the Great Backyard Bird Count or any other Cornell Lab citizen-science project, you'll need to create a new account. If you already created an account for last year's GBBC, or if you're already registered with eBird or another Cornell Lab citizen-science project, you can use your existing login information. Be sure to check out the Great Backyard Bird Count instruction page!!
2. Count birds for at least 15 minutes on one or more days of the GBBC. You can count for longer than that if you wish! Count birds in as many places and on as many days as you like—one day, two days, or all four days. Submit a separate checklist for each new day, for each new location, or for the same location if you counted at a different time of day. Estimate the number of individuals of each species you saw during your count period.
3. Enter your results on the GBBC website by clicking "Submit Observations" on the home page. Or download the free eBird Mobile app to enter data on a mobile device. If you already participate in the eBird citizen-science project, please use eBird to submit your sightings during the GBBC. Your checklists will count toward the GBBC. The website is full of helpful hints – both in identification of birds and submitting your results.
See you at Agate Fossil Beds National Monument, your backyard for bird counting. Boy Scouts and Girl Scouts are welcome and this may assist them with earning their bird ID badges.
Agate Fossil Beds National Monument is located just 22 miles south of Harrison, Nebraska or 34 miles north of Mitchell, Nebraska, on State Highway 29, then east on River Road for three miles to the visitor center. Admission is free. The visitor center is open from 8 a.m. until 4 p.m. The park's two trails are open from dawn to dusk. For more information, go to www.nps.gov/agfo or visit Agate Fossil Beds on Facebook and Twitter.
About the National Park Service. More than 20,000 National Park Service employees care for the 417 parks in the National Park System and work with communities across the nation to help preserve local history and create close-to-home recreational opportunities. Visit us at www.nps.gov, on Facebook www.facebook.com/nationalparkservice, Twitter www.twitter.com/natlparkservice, and YouTube www.youtube.com/nationalparkservice