News Release
agate fossil beds national monument: prescription for your health!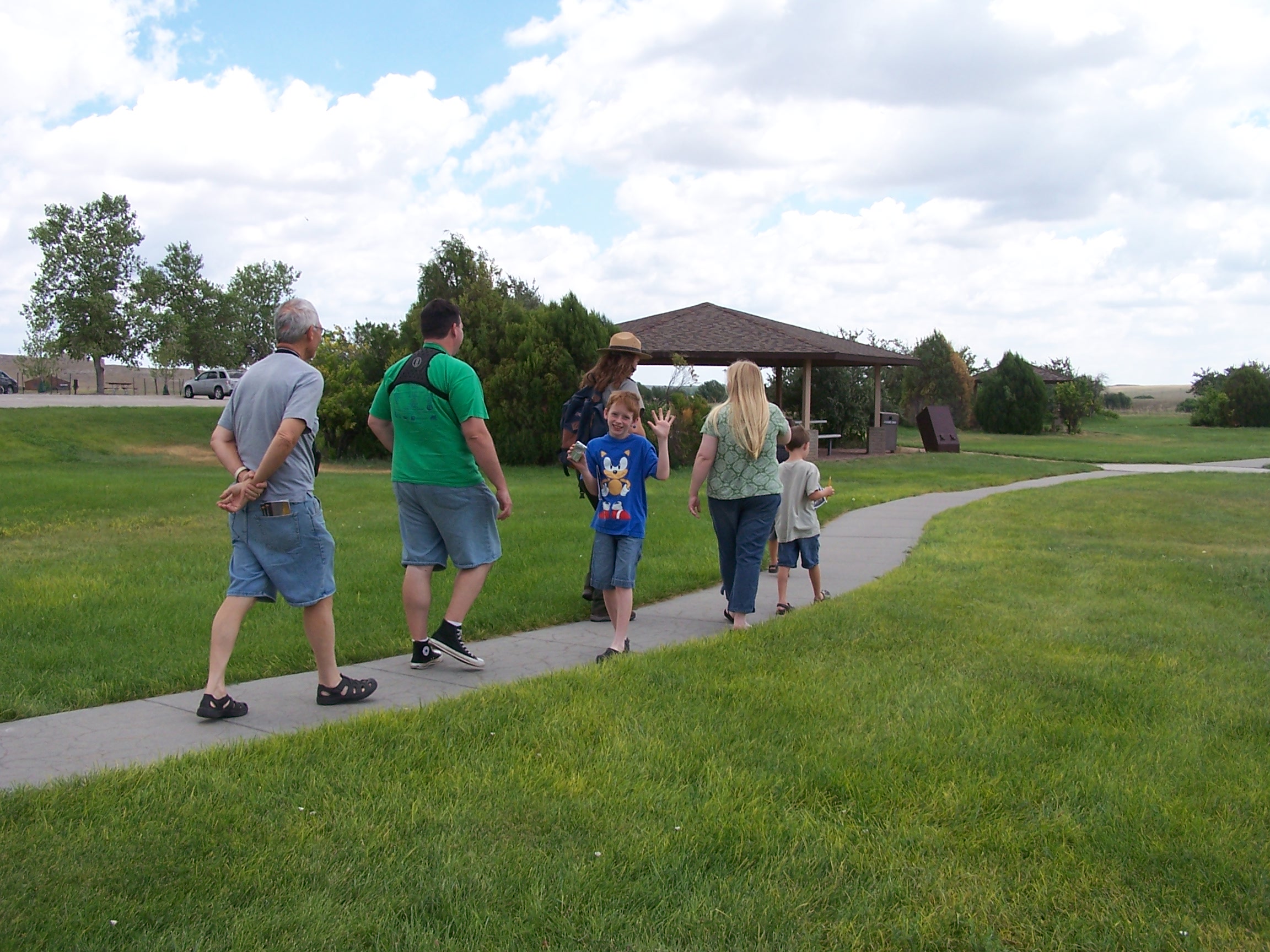 News Release Date:
May 7, 2018
Contact: Alvis Mar, 308-665-4110
During the day, UNMC nurses will be conducting a Health Fair in the large picnic kiosk from 10 a.m. until 2 p.m. The AirLink Helicopter will be on hand from 10 a.m. until 1 p.m. to answer questions about Airlink's services.
Porch talks will be conducted in front of the visitor center. At 10:30, 12:30 and 2:30 the topic will be "Know Your Park Hazards." At 11:30, 12:30 and 2:30 the topic will be "Essential Items to Pack for a Hike."
The day's programs begin at 9 a.m. with a Yoga class given by Diana Weis followed at 10 a.m. by guided meditation with Jason Curtis.
For the following three activities, meet at the visitor center:
From 10:30 until Noon a guided off trail hike with a ranger will be conducted south of the Bone Cabin.

From 1:00 until 3 p.m. join a ranger led backcountry bicycle ride. Please bring your own bicycles.

Starting at 3 p.m. a guided hike on the Daemonelix Trail will wrap up the guided activities for the day
John Muir, known as "Father of the National Parks" once said, "Climb the mountains and get their good tidings. Nature's peace will flow into you as sunshine flows into trees. The winds will blow their own freshness into you, and the storms their energy, while cares will drop off like autumn leaves." The National Parks acknowledge that your health is assisted by the goodness of nature. Walking, running, climbing, or just being out-of-doors is good for you.
Agate Fossil Beds National Monument is located only 34 miles north of Mitchell, Nebraska or 22 miles south of Harrison, Nebraska on Highway 29 and three miles east on River Road. The visitor center hours are 8 a.m. until 4 p.m. and the trails are open from dawn till dusk. Admission to Agate Fossil Beds is free. Visit us at www.nps.gov/agfo, on Facebook and Twitter.
www.nps.gov
About the National Park Service
. More than 20,000 National Park Service employees care for America's 417 national parks and work with communities across the nation to help preserve local history and create close-to-home recreational opportunities. Visit us at
www.nps.gov
,
on Facebook
www.facebook.com/nationalparkservice
, Twitter
www.twitter.com/natlparkservice
, and YouTube
www.youtube.com/nationalparkservice
.
Last updated: May 7, 2018