Teacher Workshops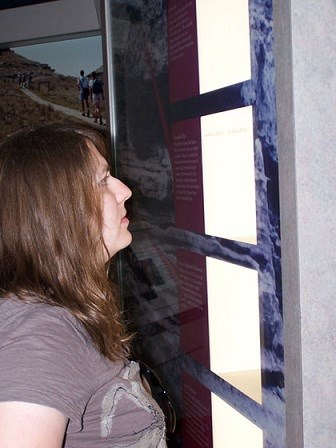 Agate Teacher's Workshop July 16 -18, 2018
Exploring the Women of the West
Are you eager to explore opportunities to combine creative writing and science in the classroom? Join teachers for a teacher's workshop and writing marathon at Agate Fossil Beds National Monument in northwest Nebraska. The workshop is open to all teachers and will touch mainly on the areas of science, English, and history with a focus on the place of women in this place.
Facilitators from Nebraska Writing Project and the National Park Service will lead participants in science-themed, place-based writing exercises, readings, and discussions. They'll lead hikes to the early 20th-century fossil quarries where paleontologists like the University of Nebraska–Lincoln's Erwin Barbour and others discovered some of the world's rarest and most significant 20-million-year-old mammal remains. Participants will also explore paleontology from a woman's perspective, learn about an African American woman in the Nebraska panhandle in the 1880s, study American Indian Women and their art, talk about the contributions of women ranchers with the great-granddaughter of James Cook and learn about the Agate museum collection and artifacts with a NPS museum curator.
Created by Congress in 1965, Agate Fossil Beds National Monument preserves Nebraska's most famous early Miocene Epoch "paleontological sites," "their related geological phenomena," and a world-class collection of cultural artifacts associated with Chief Red Cloud of the Oglala Lakota. By the workshop's end, you as a participant will have learned the stories and significance of all three resources, written and shared your own poetry and essays, and explored possibilities for combining creative writing and science in classroom activities, assignments. and instruction (including through distance learning).
For additional information, read the
workshop brochure
.
To register for the workshop, complete and submit the online application at https://goo.gl/yGfG8C
Last updated: February 4, 2018