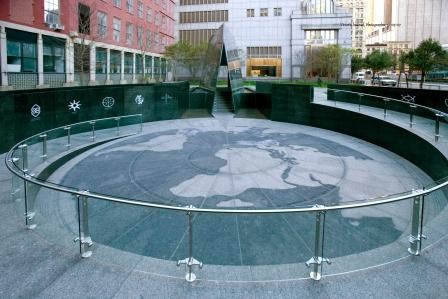 A Summer Institute for Teachers of Grades 4-12
Join scholars and Park Rangers in exploring how the African Burial Ground National Monument tells stories about the people who lived in New York City circa 1690-1790. In the morning, scholars will meet with teachers to discuss the essential role of Africans in the founding of New York City. Afternoons will be spent creating lesson plans based on the latest academic scholarship and NYCDOE's Scope and Sequence for social studies and science with consultations by two expert educators. (To earn a stipend, lessons must be submitted by September 1, 2009 and approved by NPS staff.) Maximum 30 teachers.
To learn more, read the application. For further questions, contact Carole Brandi at 212.637.3089.