July 4 at Adams National Historical Park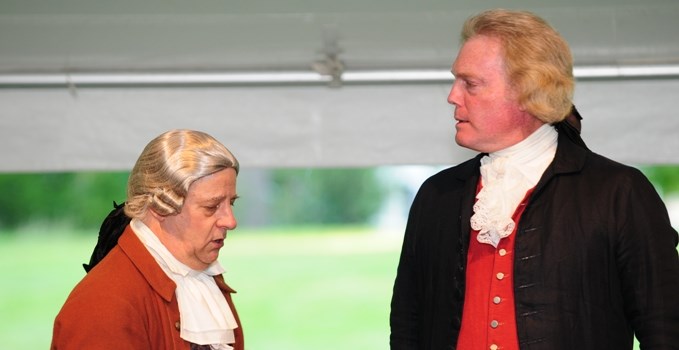 The Founding Fathers had the radical idea that a government should be for the people. Today, America's "Best Idea," our National Parks, exist for the same purpose, for the people. Join Adams National Historical Park as we debate, defend, compromise and consider the meaning of independence. Experience history through the performing arts as we salute two of our nation's most celebrated Founding Fathers, John Adams and Thomas Jefferson and Founding Mother, Abigail Adams, in the stage play: Jefferson and Adams, by Howard Ginsberg. Lend your voice to liberty as we read the Declaration of Independence, right outside and below the room that John Adams took his last breath on July 4, 1826, the Jubilee Anniversary of the adoption of the Declaration of Independence.
All the events listed below are FREE and open to the public!
All day validated parking is available in the parking garage adjacent to the Visitor Center at 1250 Hancock Street, Quincy, MA. Limited street parking is available at 135 Adams Street, Quincy, MA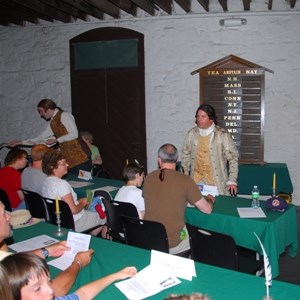 Independence Forever: The Continental Congress
1:00 PM TO 2:30 PM
Pledge your Life, Fortune, and Sacred Honor!
1870 Adams Carriage House at 135 Adams Street, Quincy, MA
Become a delegate to the Second Continental Congress and reenact the passage of the Declaration of Independence on July 4th in the Adams Carriage House. Join the "band of brothers" who changed the course of history in 1776 and sign the historic document. This interactive and engaging event is an invitation to adults and children to take part in the momentous occasion that John Adams recalled as the "great anniversary festival" that will be celebrated by "bonfires and illuminations from one end of this continent to the other from this time forward forever more.
The Reading of the Declaration of Independence
2:30 PM to 3:00 PM

Join the delegates to the Continental Congress, celebrate liberty, and lend your voice to the ceremonial reading of the Declaration of Independence.
Meet right outside the window of John Adams' Study at theOld House at Peace field

135 Adams Street, Quincy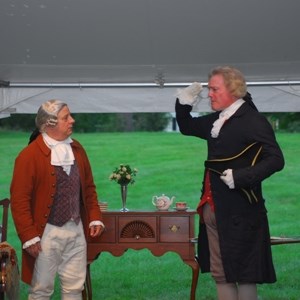 Jefferson & Adams: A Stage Play
By Howard Ginsberg
4:00PM - 6:00PM
Under the tent at the Beale House at 181 Adams Street, Quincy, MA
Witness a compelling dramatization of the extraordinary friendship between two American Presidents, Thomas Jefferson and John Adams, and Adams' "dearest friend" Abigail. Acclaimed Colonial Williamsburg reenactors Bill Barker and Abigail Schumann and veteran actor Sam Goodyear return to Peace field to bring to life the fifty-year friendship - often contentious, sometimes turbulent, and ultimately enduring - of this dynamic trio who hold forth on life, love, and loss in their now-famous correspondence. This critically-acclaimed play, written by Howard Ginsberg, illuminates the lives and times of three indomitable characters who clashed over foreign entanglements, domestic politics, and the role of government in the lives of ordinary citizens - debates that continue to this day. Light refreshments will be served during intermission.
Last updated: December 16, 2015